---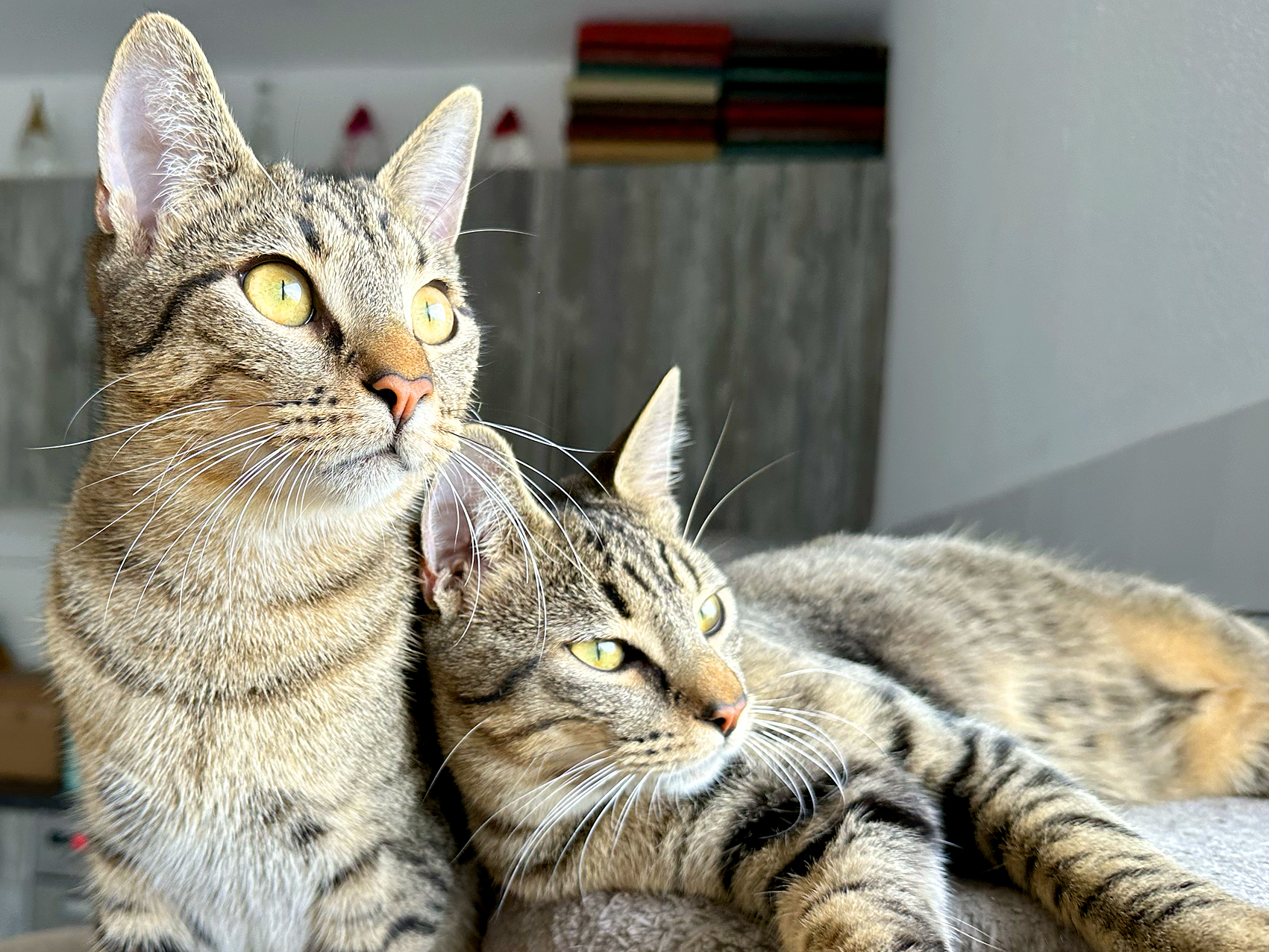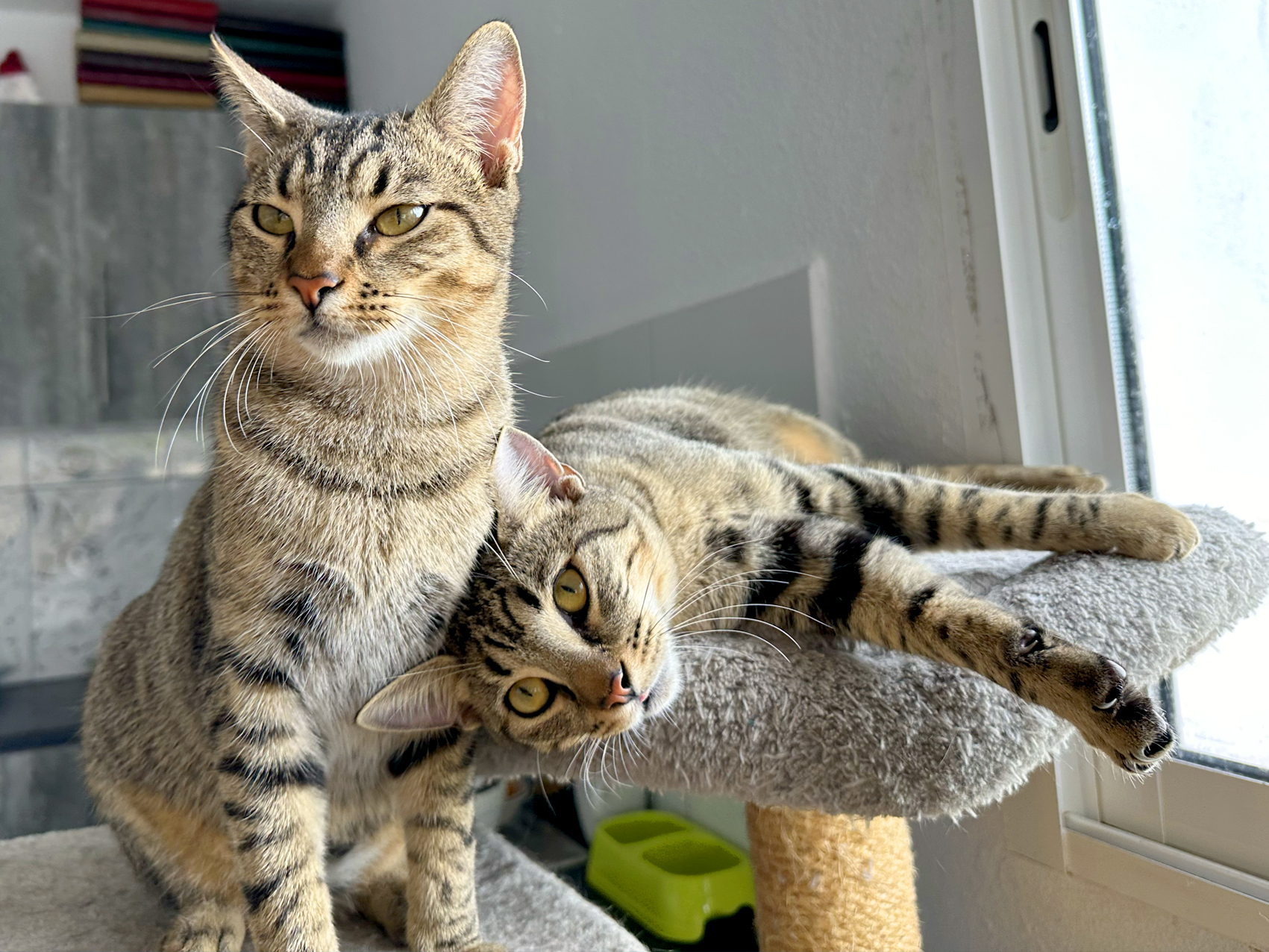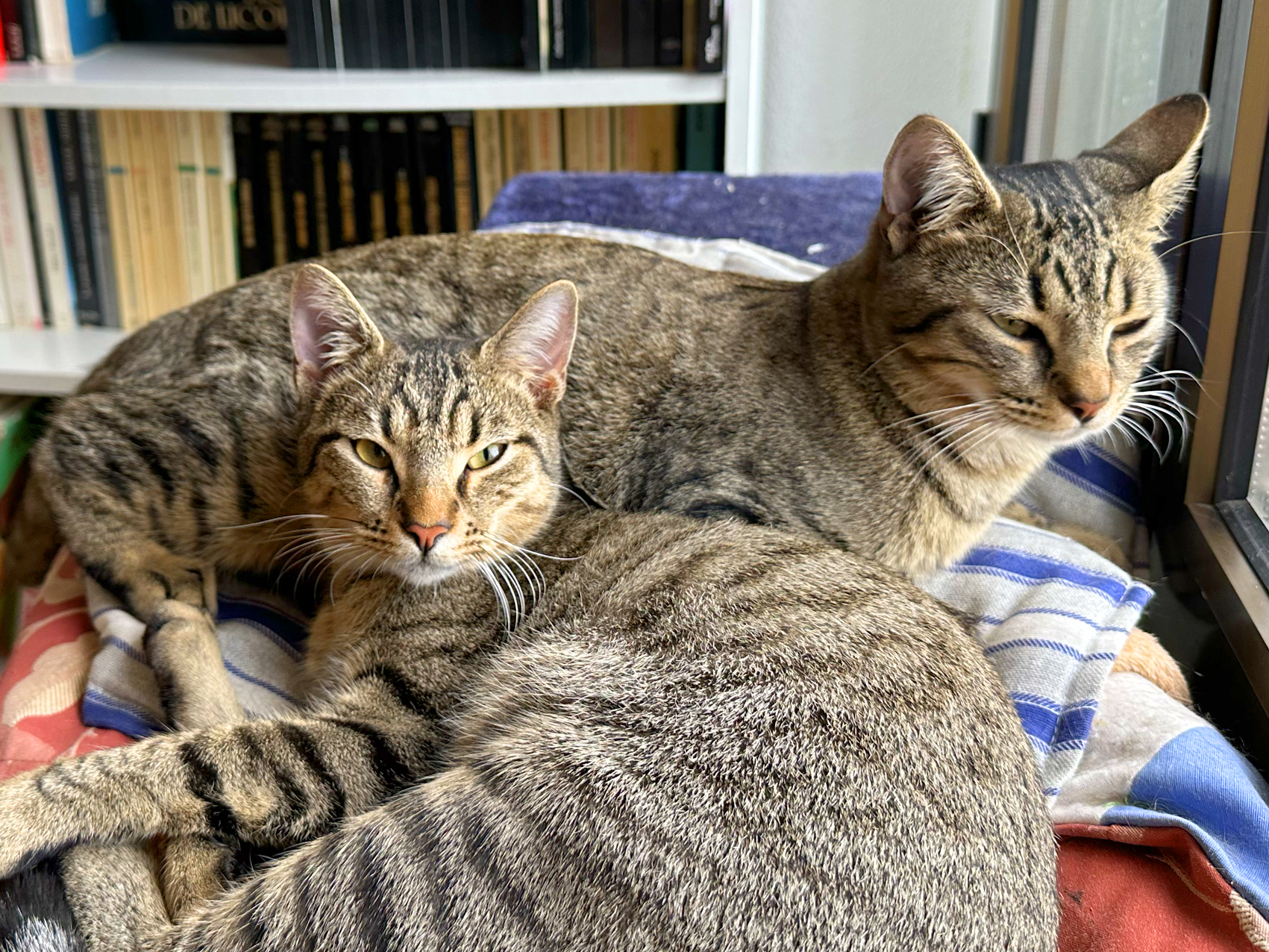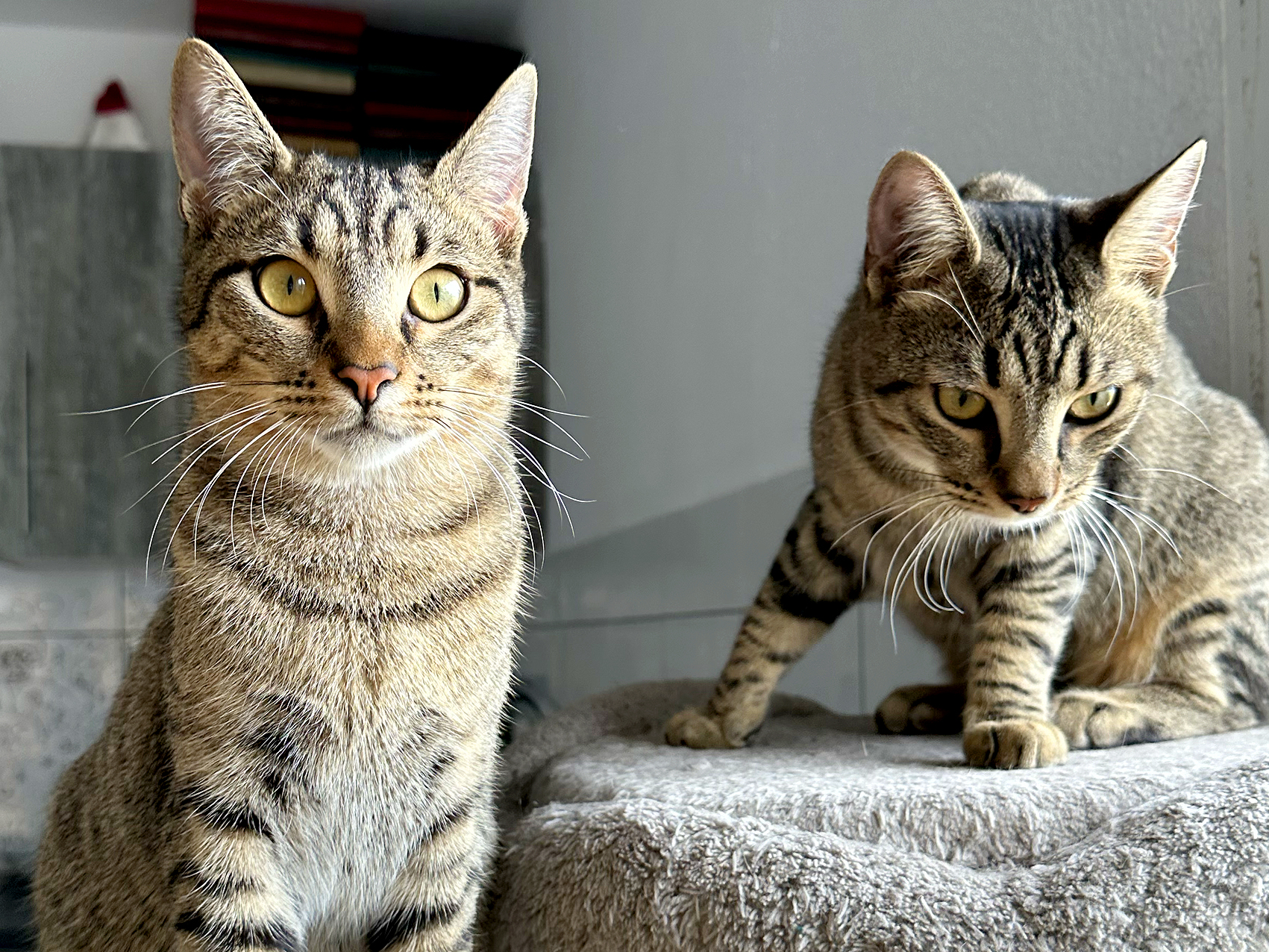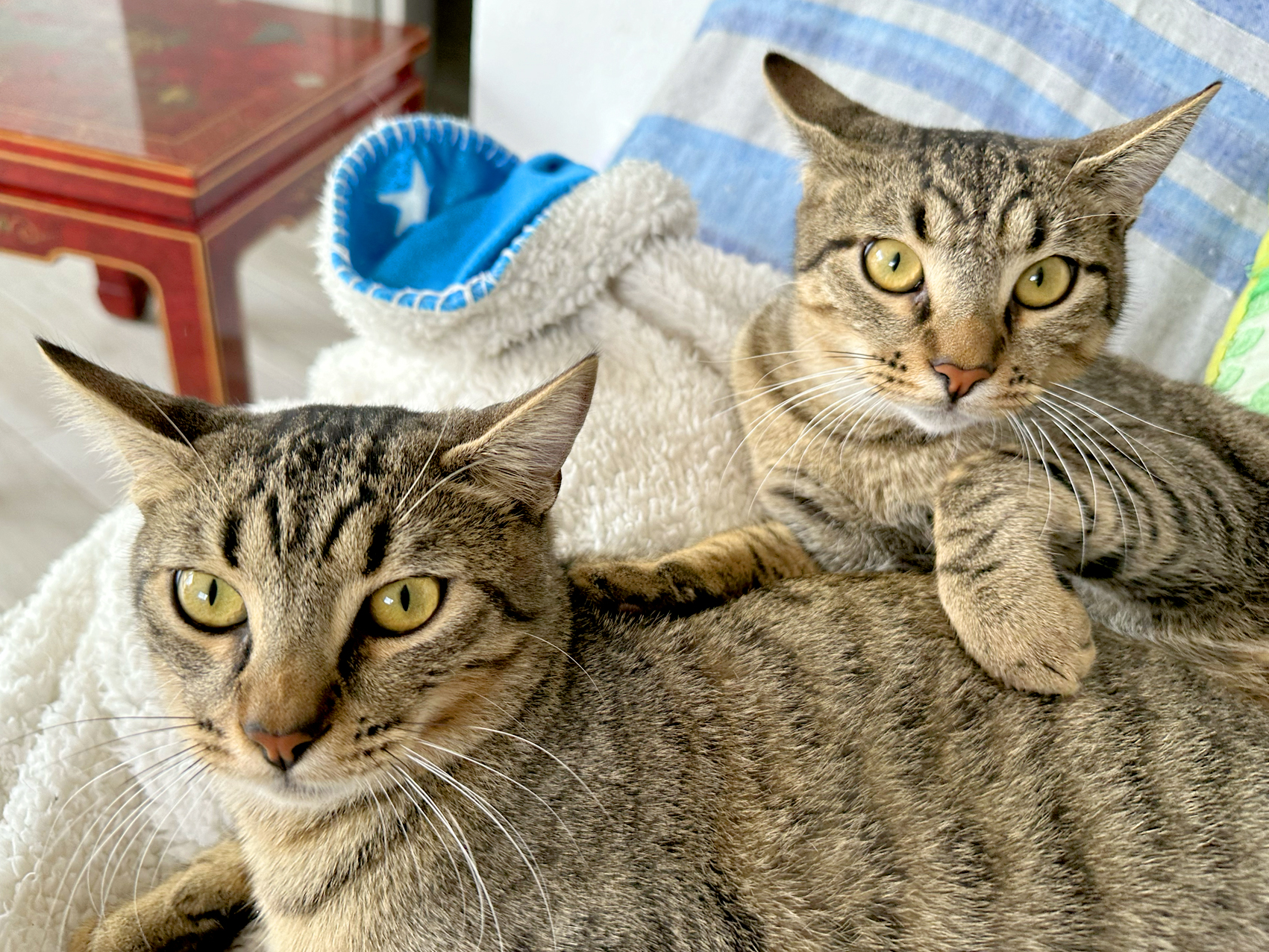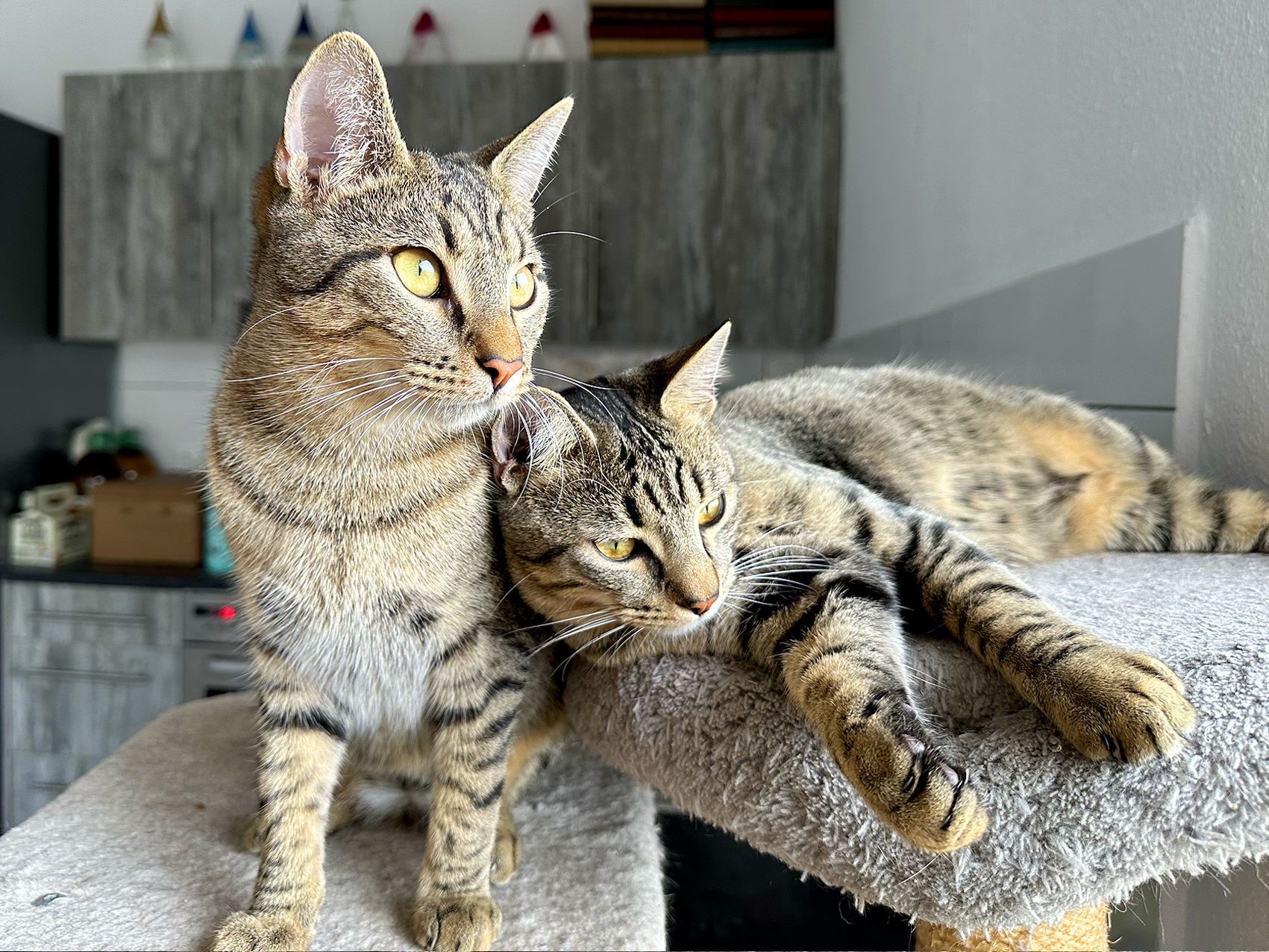 ---
ABOUT
Titan and Ulan were abandoned by the side of the road in the village of Sagra. They were totally frightened.
After several days of tracking, a good Samaritan in contact with APROP managed to capture them. They were awaited by a foster family, where they arrived in a terrible state of stress. They had probably been abandoned because they didn't seem wild.
We had to win back their trust, as they were obviously traumatised by humans. Now they're fine, still a bit wary at first sight, but after that they're real sweethearts. They are incredibly cuddly and purr in unison. They never leave each other's side, so a double dose of love for anyone who wants to give them a home for life contact APROP.