---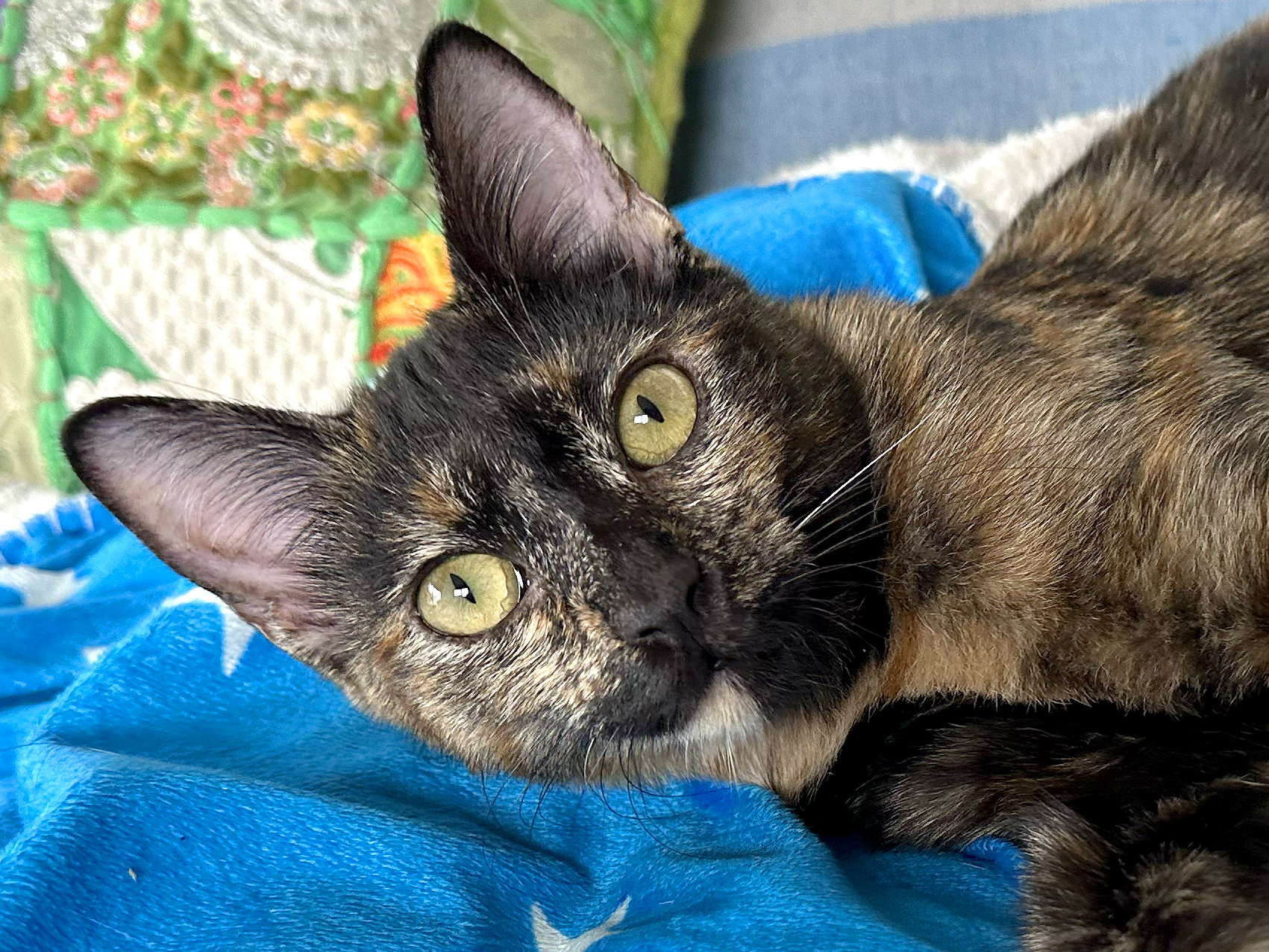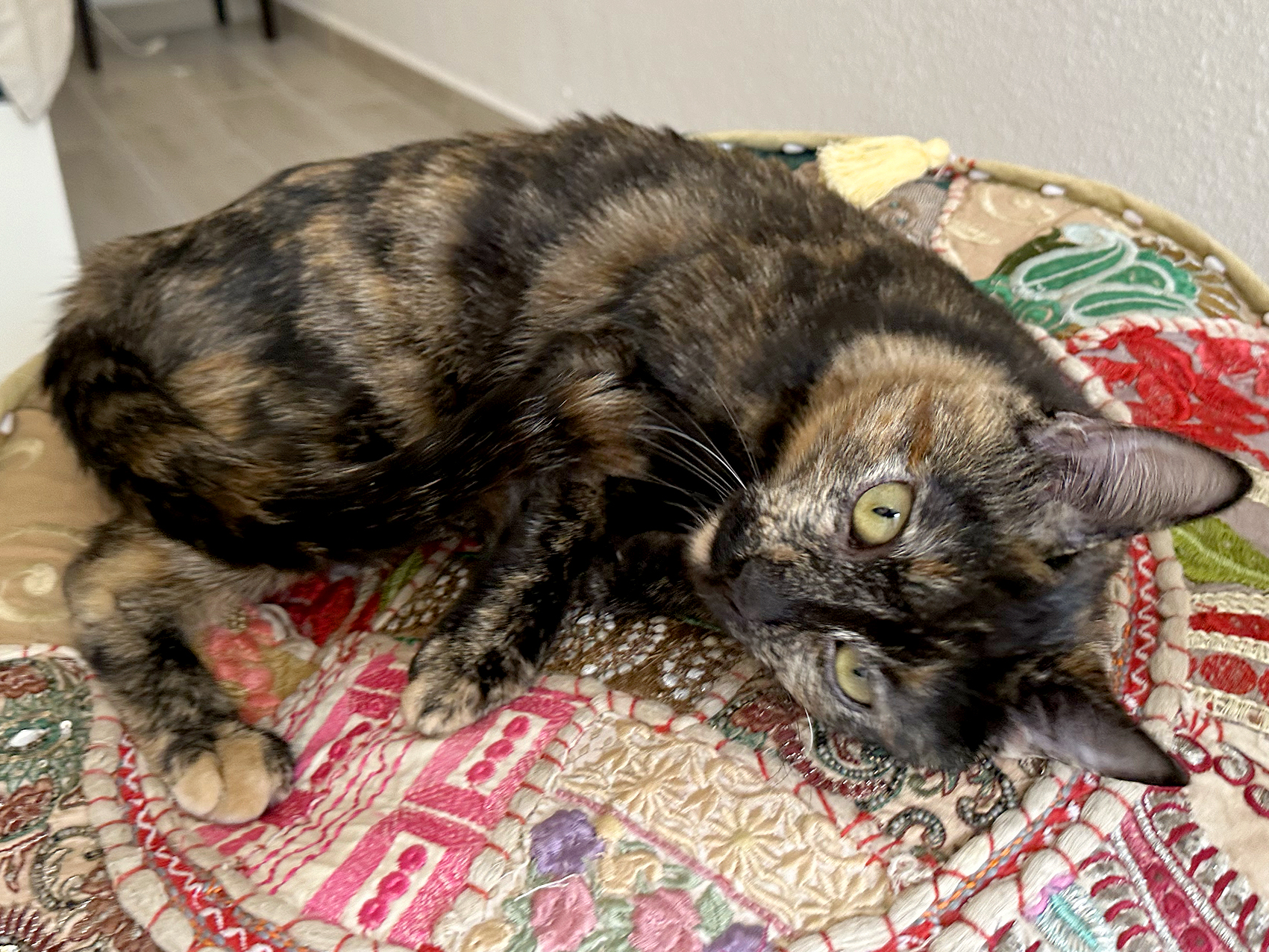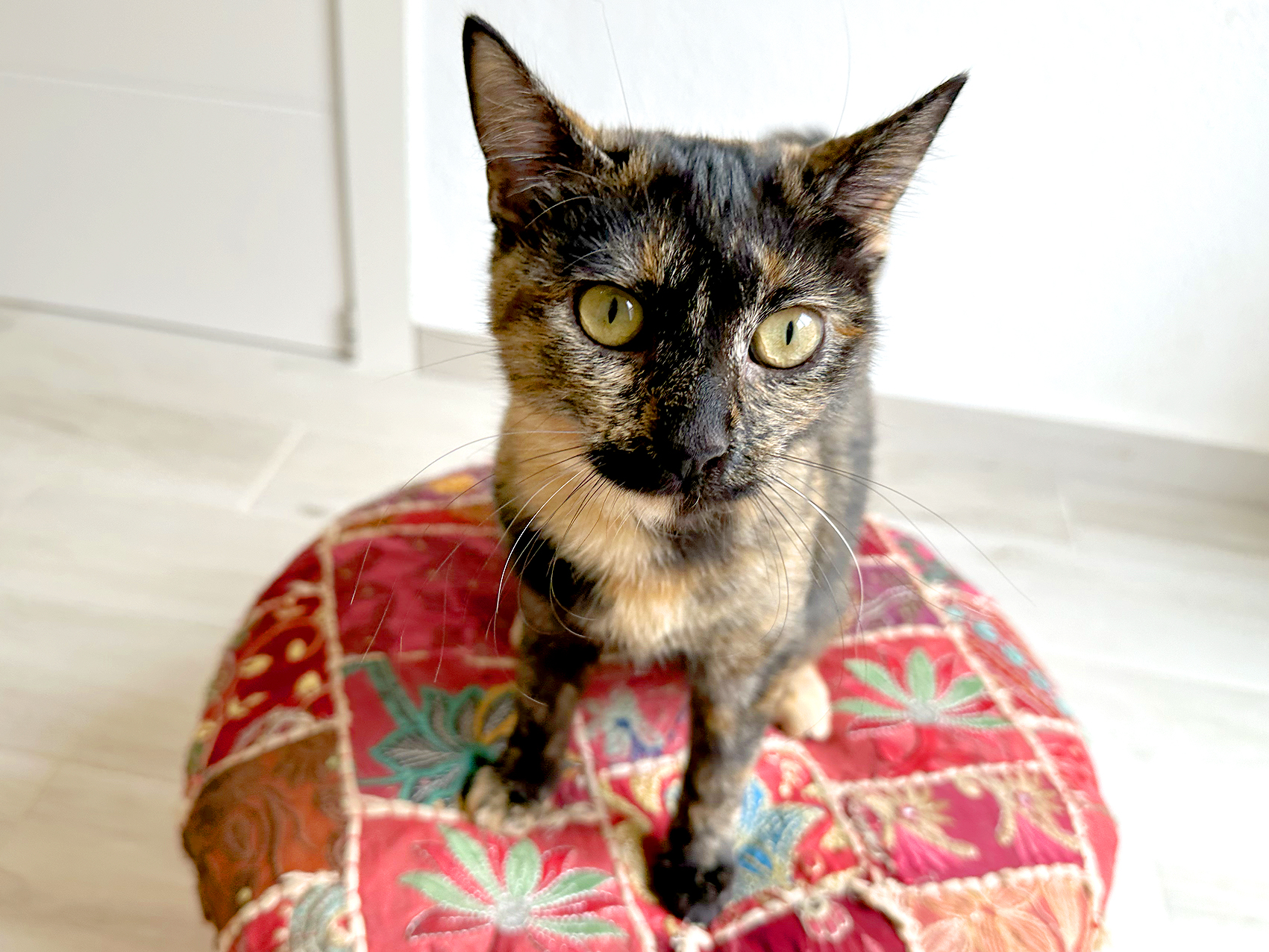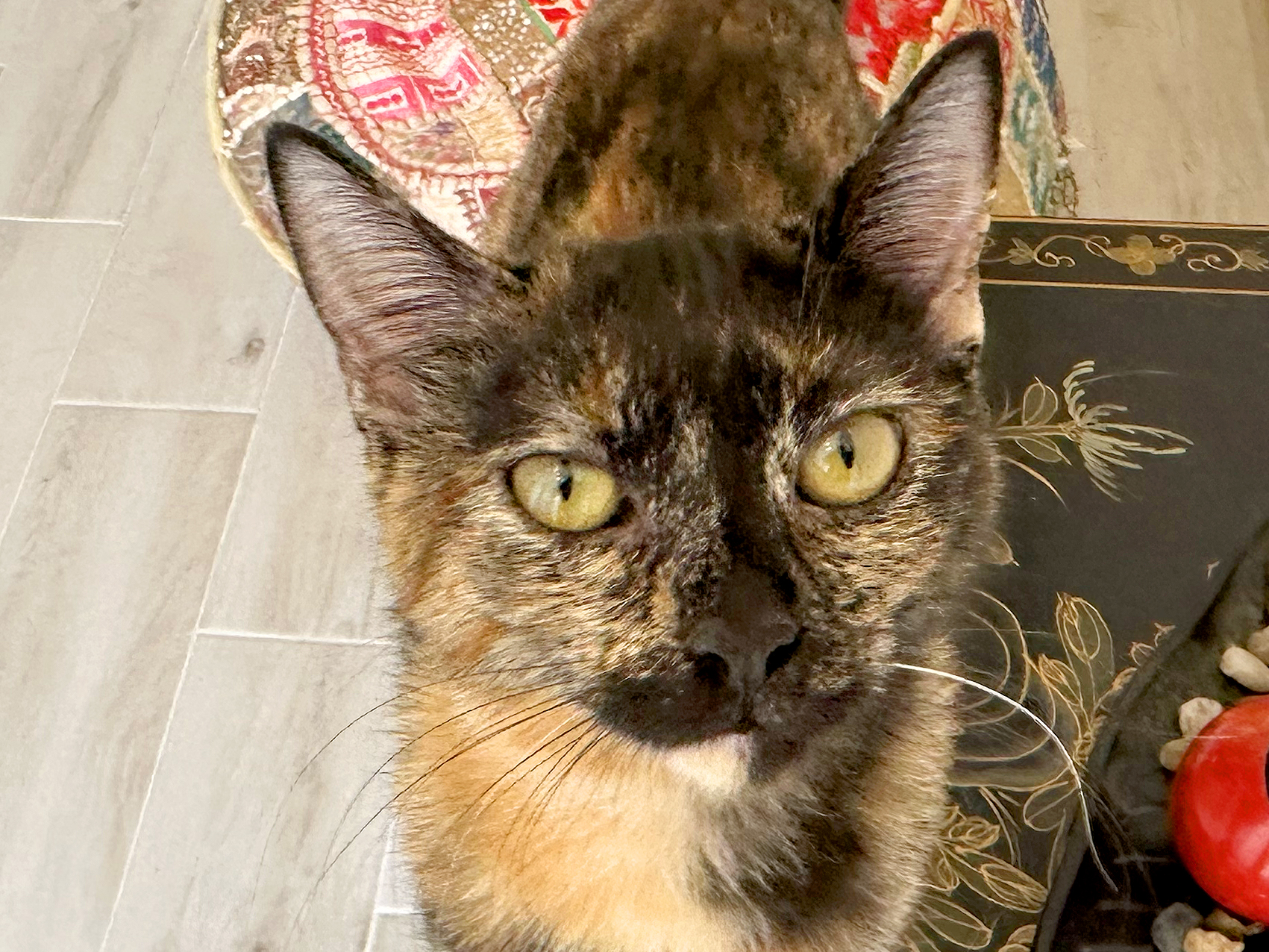 ---
ABOUT
Sandy was abandoned by the side of the road in the village of Sagra.
After several days of tracking, a good Samaritan in contact with APROP managed to capture her. She then arrived in her foster home. She was in a pitiful state, full of motor oil and totally frightened.
We are sure that she has been abandoned because she is totally used to humans. Sandy is a little ball of fur full of love. She loves to be petted as much as she loves to play. She will be your shadow as she loves to monopolise attention. A little panther full of love looking for a home for life.
Are you interested? Contact APROP.