---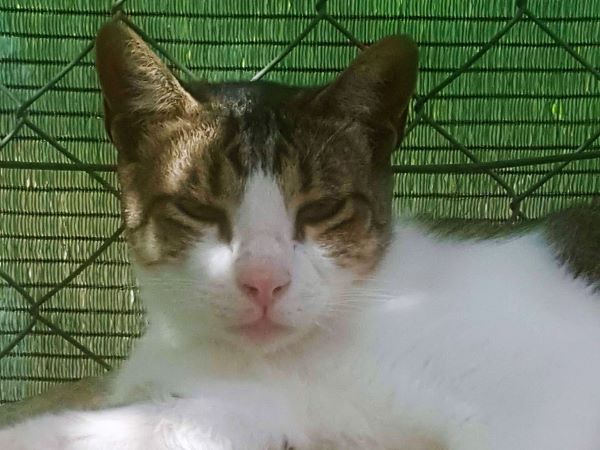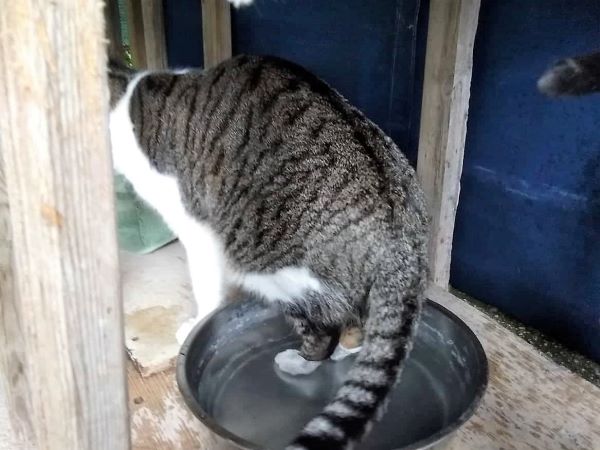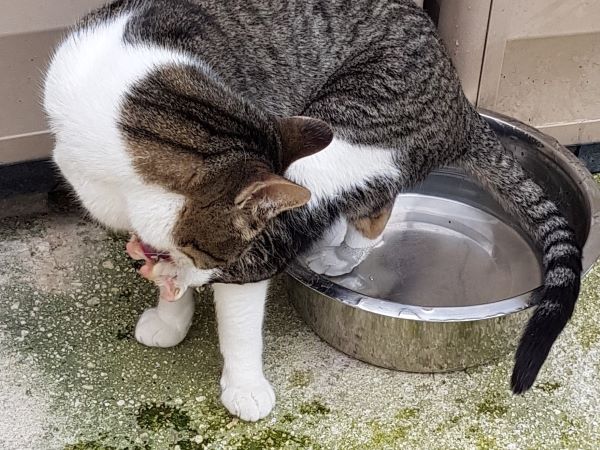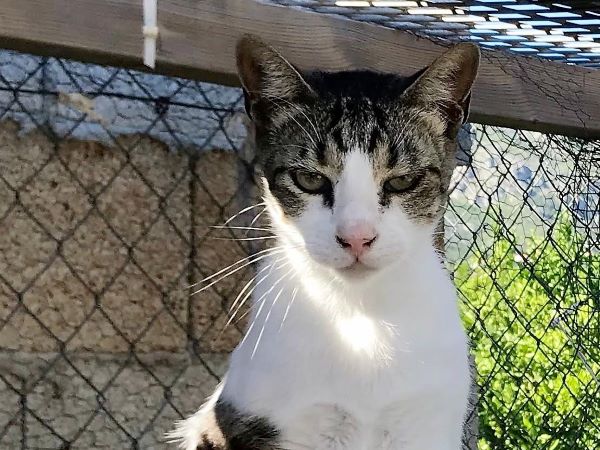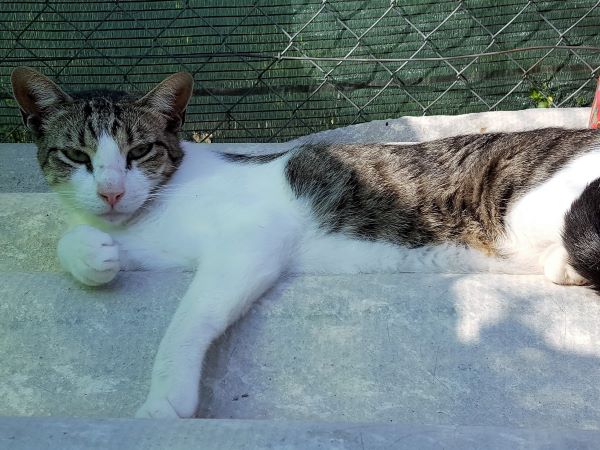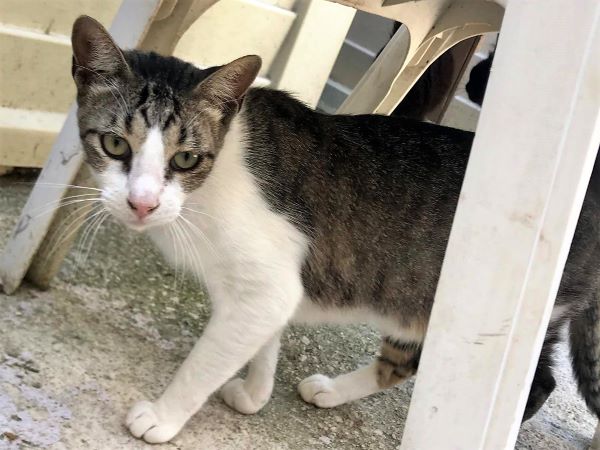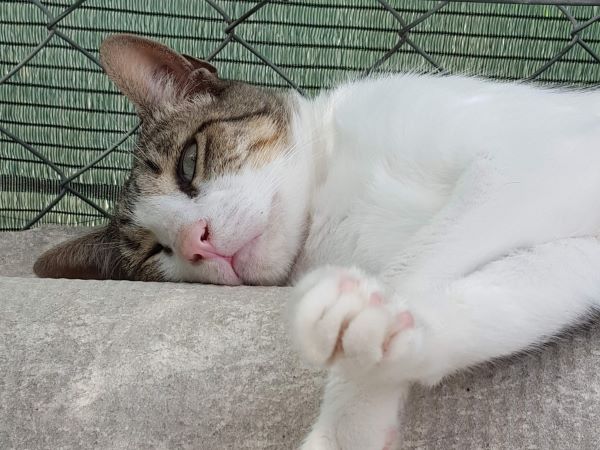 ---
ABOUT
Gorgeous Gordi was inherited by APROP when the shelter was taken over from LAPS, so we are not sure exactly how long he has been in care, but mostly likely all of his life.
He is a an elegant cat who gets on well with all the other cats but is not keen on being touched by people, which makes him very unlikely to be adopted.
Gordi does have a funny quirk. He can sometimes be seen washing his back feet in one of the water bowls after he has been in the cat litter tray. He is obviously a cat who likes to keep clean. This habit is not so good for the other cats who then drink the water.
Gordi escaped from APROP last winter when the cattery roof collapsed. He enjoyed a couple of days outside climbing the trees in the rain and then we found him by the front door asking to be let back in again. He obviously knows where he is best off.
Sadly it looks as if Gordi may be at APROP on a permanent basis and sponsorship will help us to finance his care.
---
Shorthaired white & grey tabby
---
Sponsor Gordi (Diamond Level)
45€ each month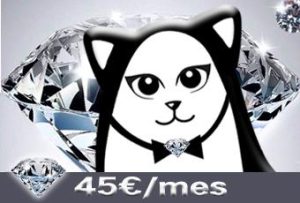 Sponsor Gordi (Emerald Level)
27€ each month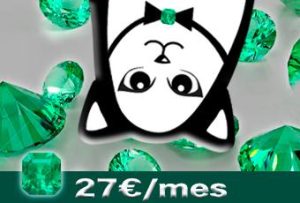 Sponsor Gordi (Sapphire Level)
12€ each month