---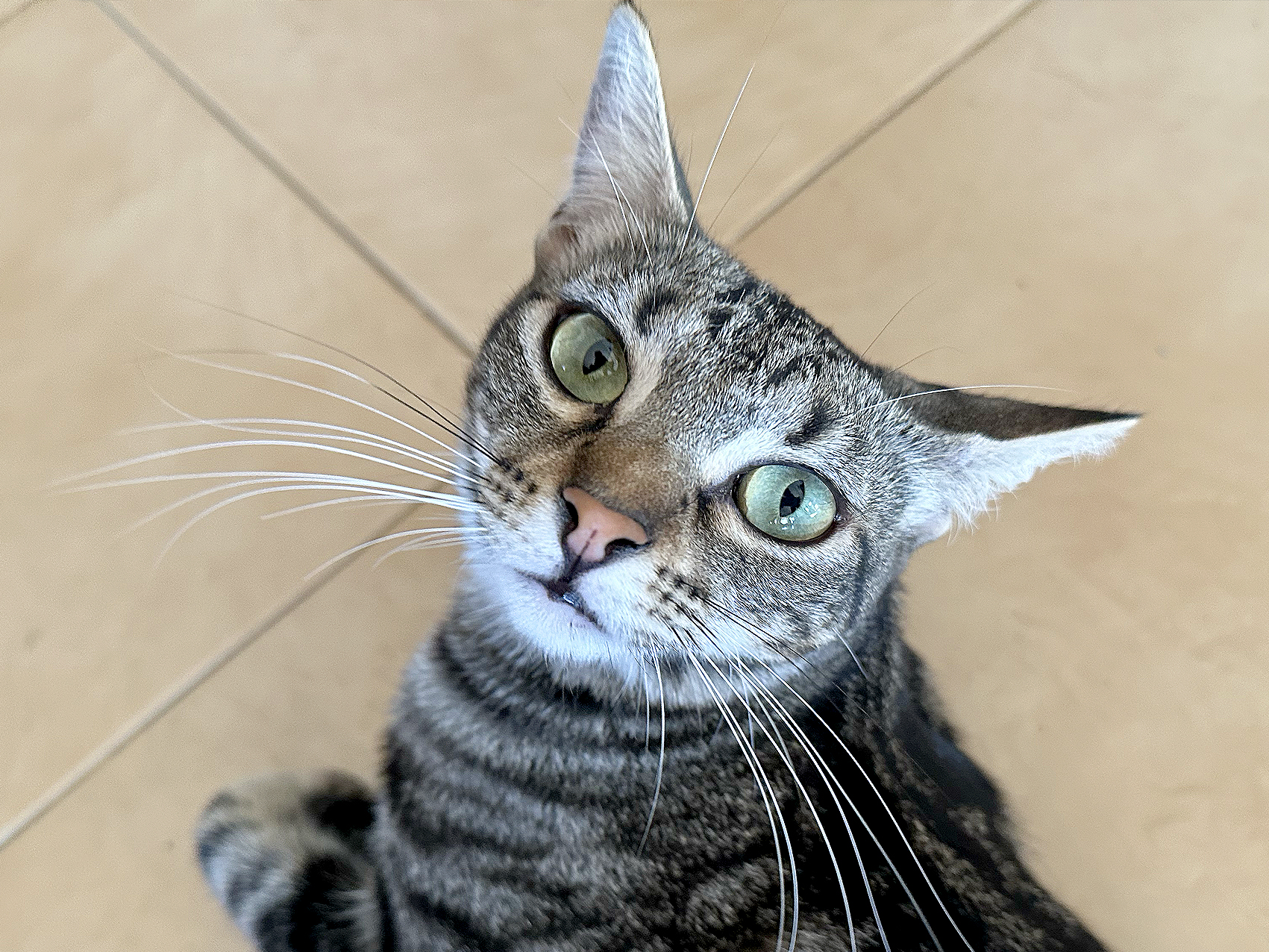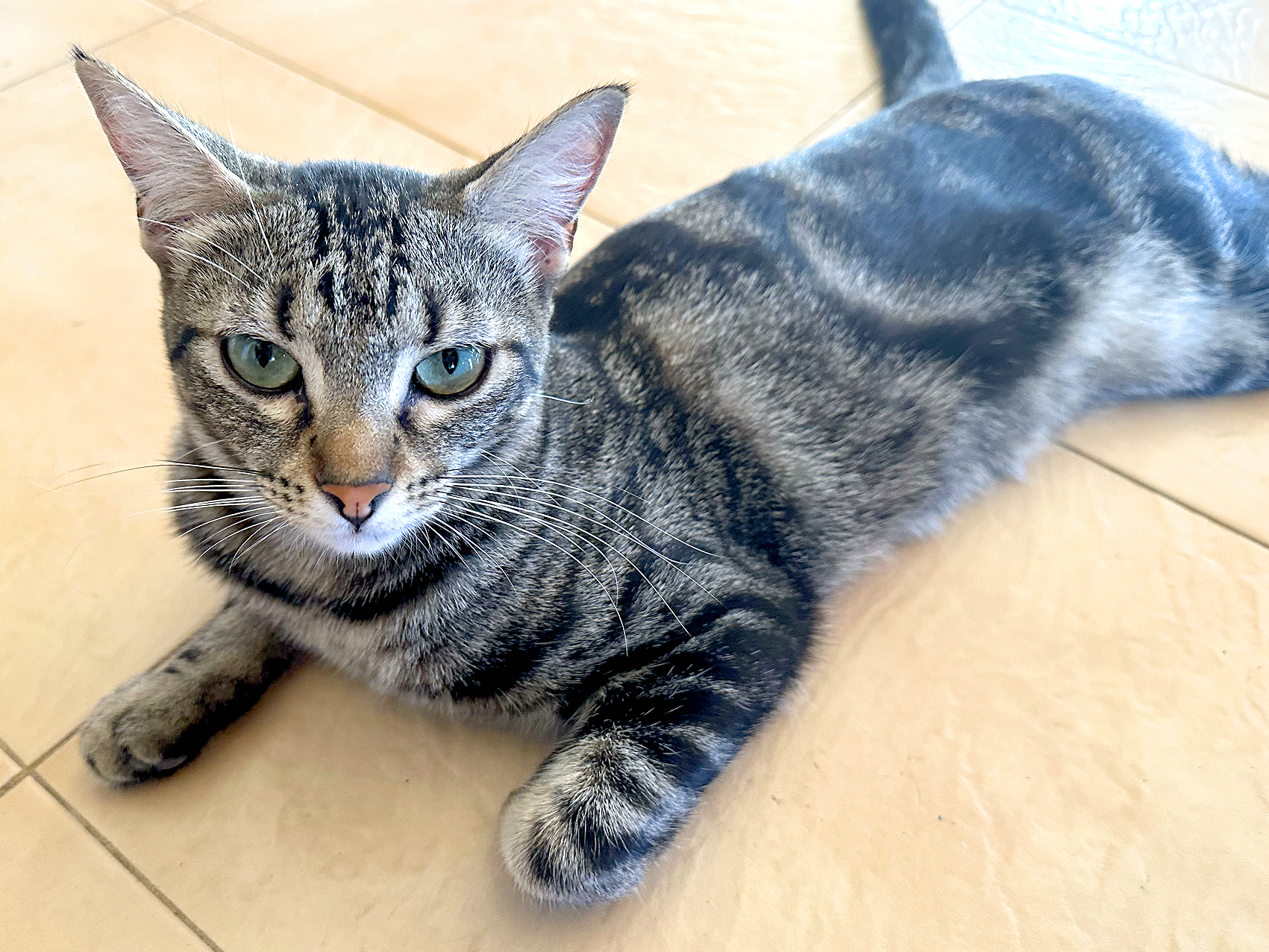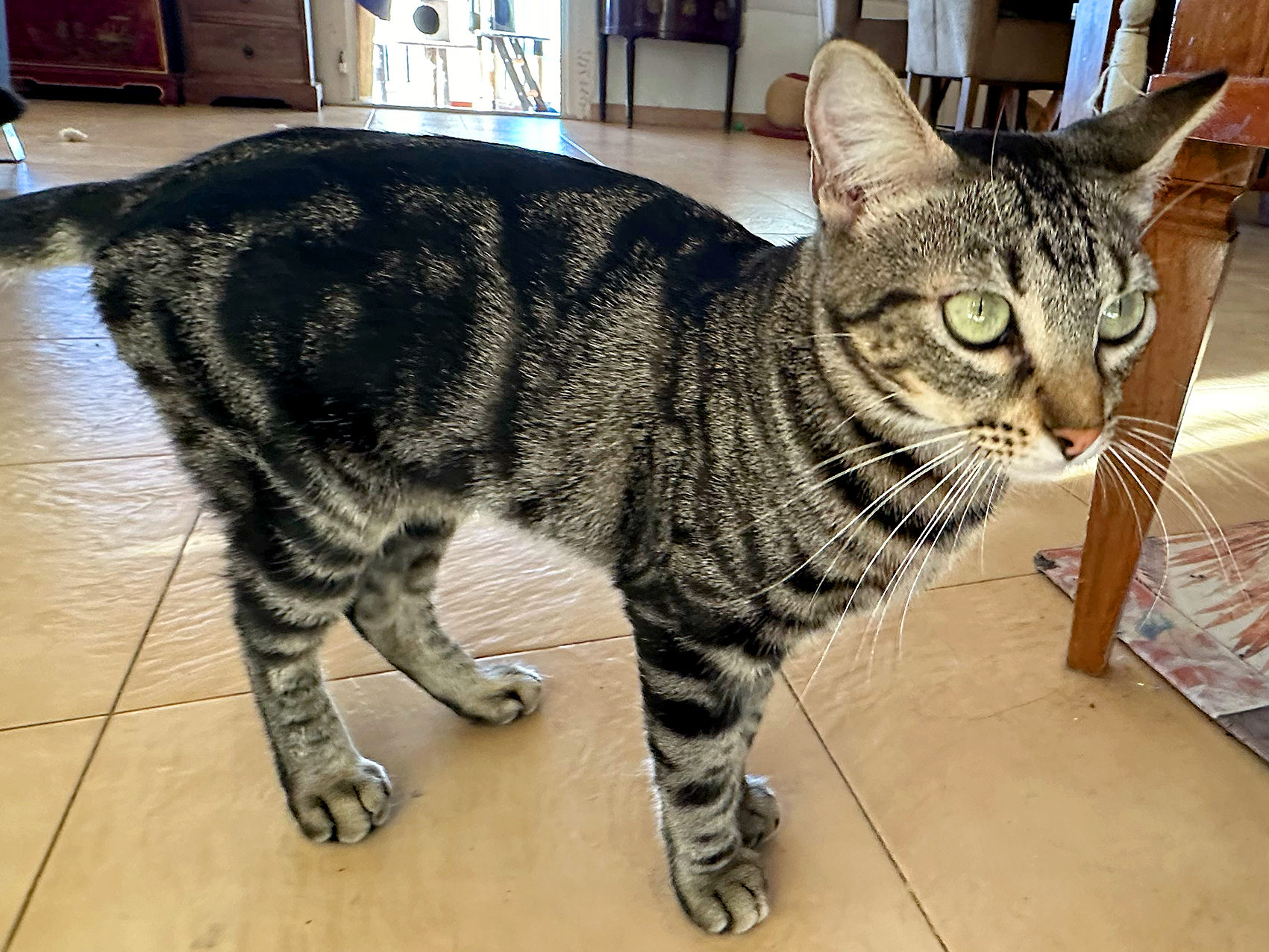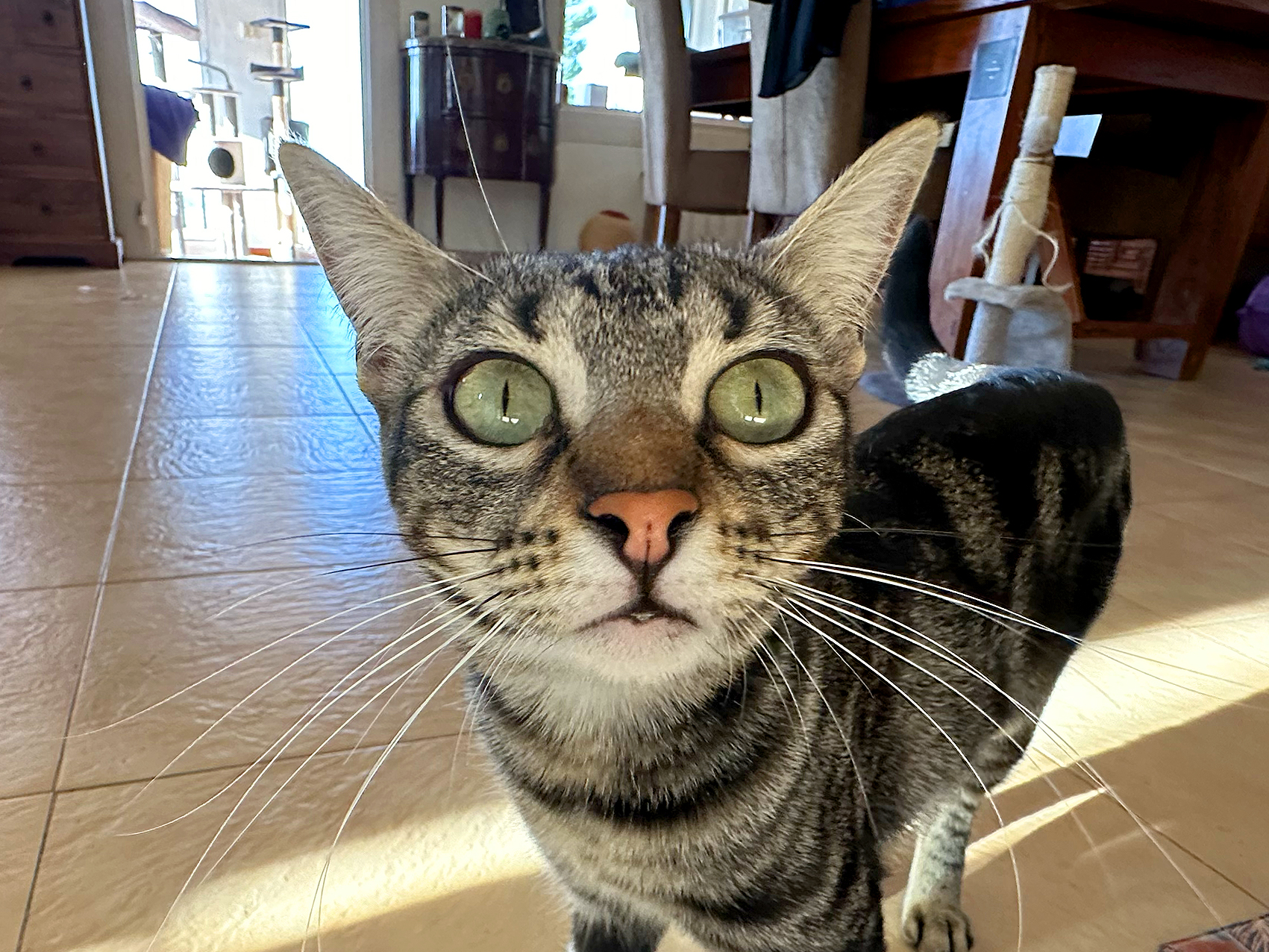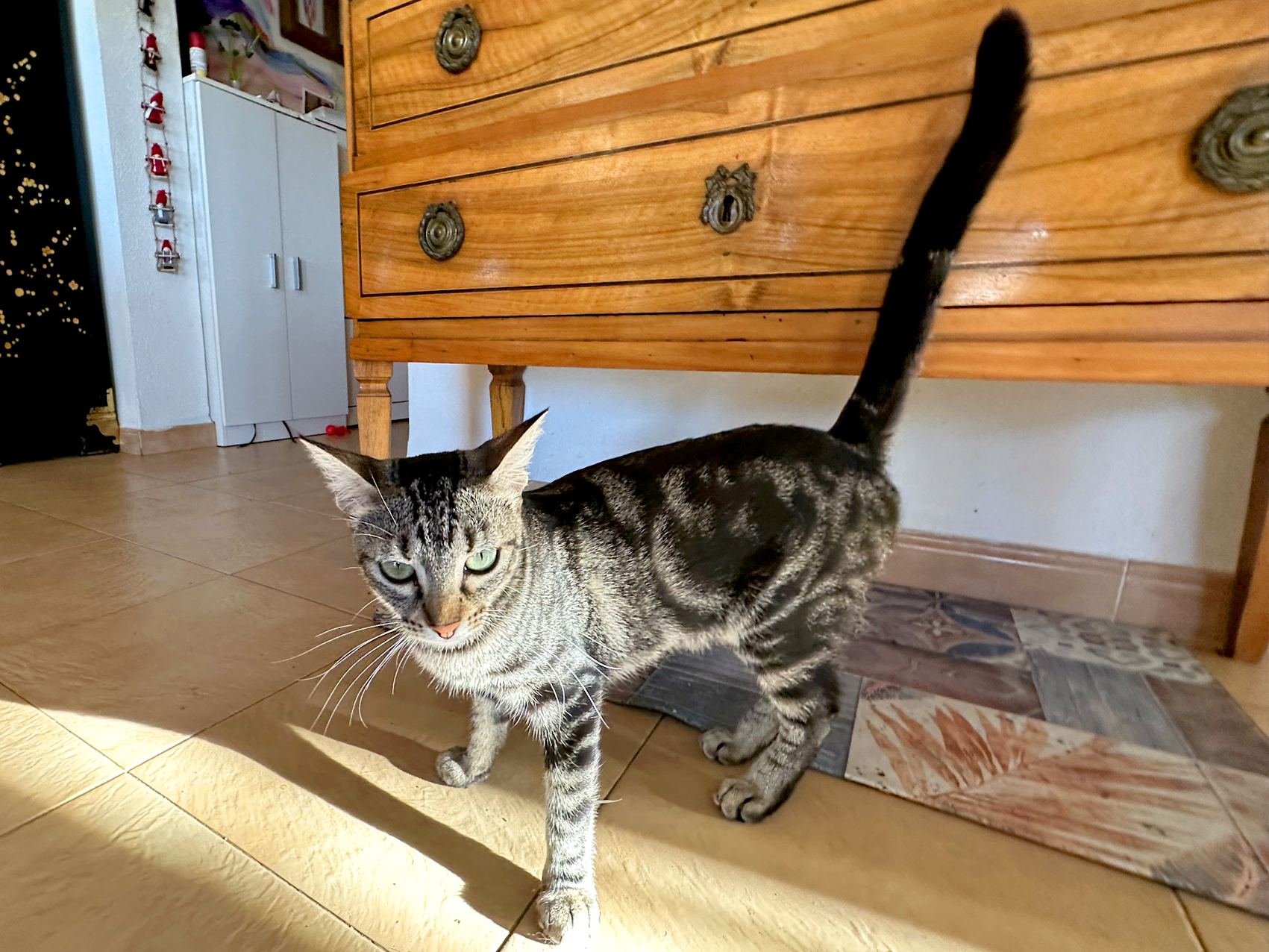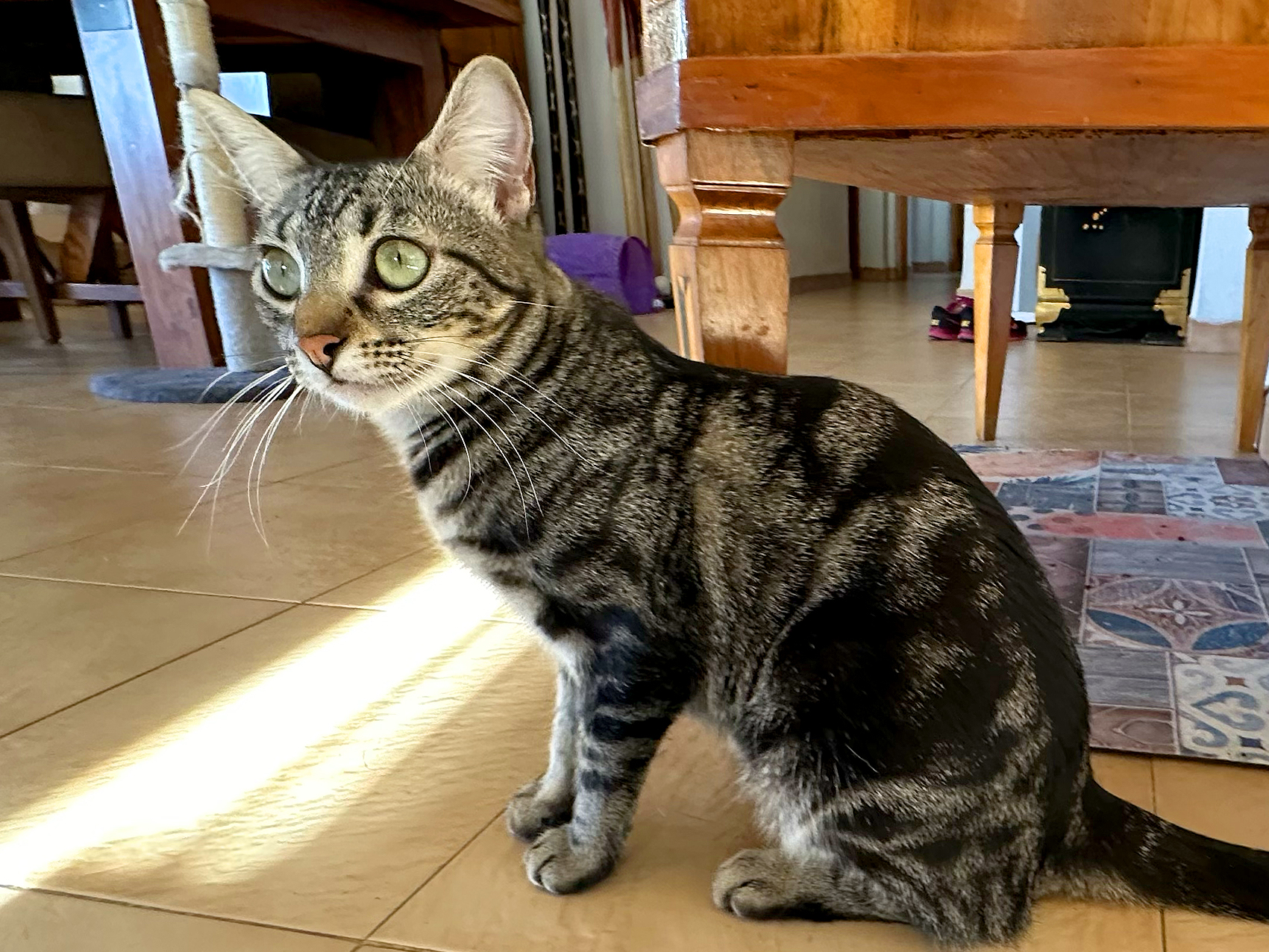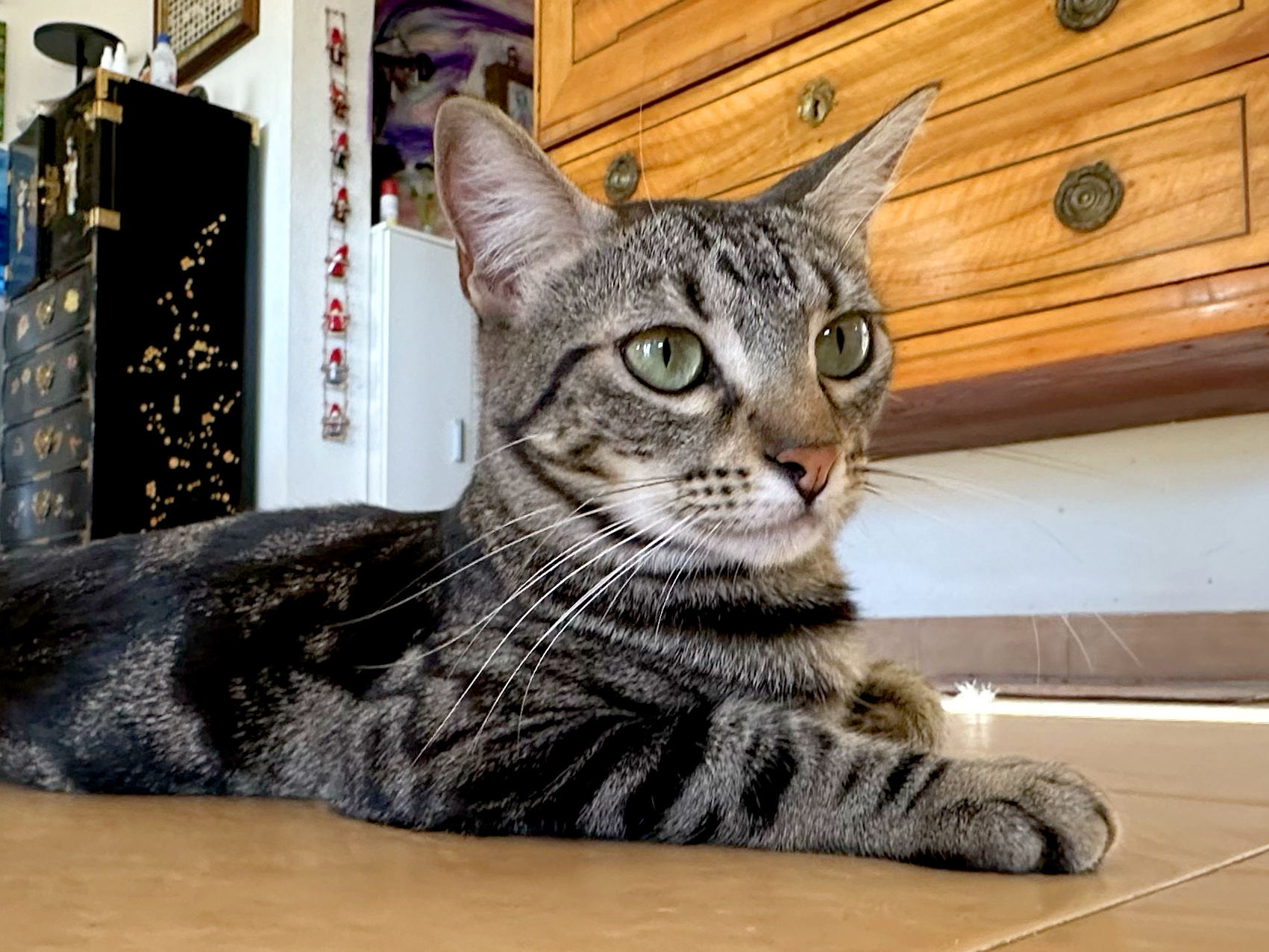 ---
ABOUT
Jazmin was abandoned in APROP's outdoor kennel at the end of May 2023.
When the morning came, volunteers from the shelter put her in a cage for safekeeping. Jazmin had to stay at APROP for 2 days before she could be placed.
When she arrived in her foster home, doubts arose. Is she wild?
She was frightened, but soon became familiar and played with everyone, humans and cats alike.
Now grown up, she's a splendid little lady with blue/green eyes. Jazmin is mysteriously playful, cuddly and loyal.
To adopt her, contact us.