Hello! My name is Chulo and I live in Lichfield, UK, with my Mommy, Daddy and my little Podenco Sister Lena. I came to the UK in December 2019 from Aprop. I used to be a hunting dog in southern Spain, but I was no longer wanted, and I went to stay at Aprop, where they looked after me.
Lucky for me, Mommy and Daddy go cycling in southern Spain and they had a friend there called Jim. Jim had adopted a dog from Aprop, because his lovely Wife Denise volunteers there, so Mommy saw my photo and she fell in love with me. She and Daddy thought that I'd be a good Brother to little Lena. Mommy spoke to the Podenco lady at the shelter, Ruth, who told her what they knew about me and Ruth sent someone in the UK to visit Mommy, Daddy and Lena to see if I could go and live with them. Lena tells me that Mommy said that she had to be really good on the day the nice lady came to visit, otherwise she wouldn't be getting a Brother! It seems Lena was a very good girl because Aprop decided I could go to my "furever home" and within a few weeks, I was on my way to meet them all.
I love my new home. Mommy and I have cuddles all the time and I'm a sucker for a cuddle. I love playtime as well. My favourite game involves hiding one of Mommy's slippers and then following her around while she looks for the other one. Mommy is always so happy when she finds it, so I know she likes this game. I make sure I do this several times a day to make her happy…..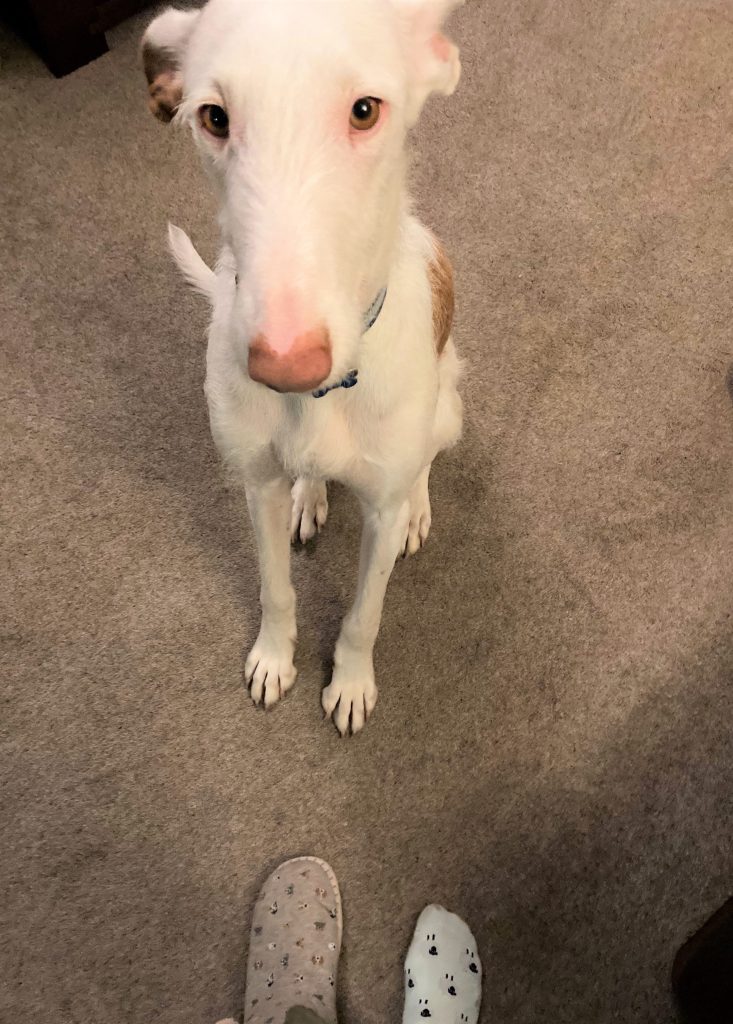 When I first arrived, I wasn't too sure about my Sister Lena. Lena likes cuddles as much as I do and I didn't like getting less cuddles from Mommy. However, I soon realised that Lena loves to play as much as I do and she's quite a handy headrest when I'm feeling tired.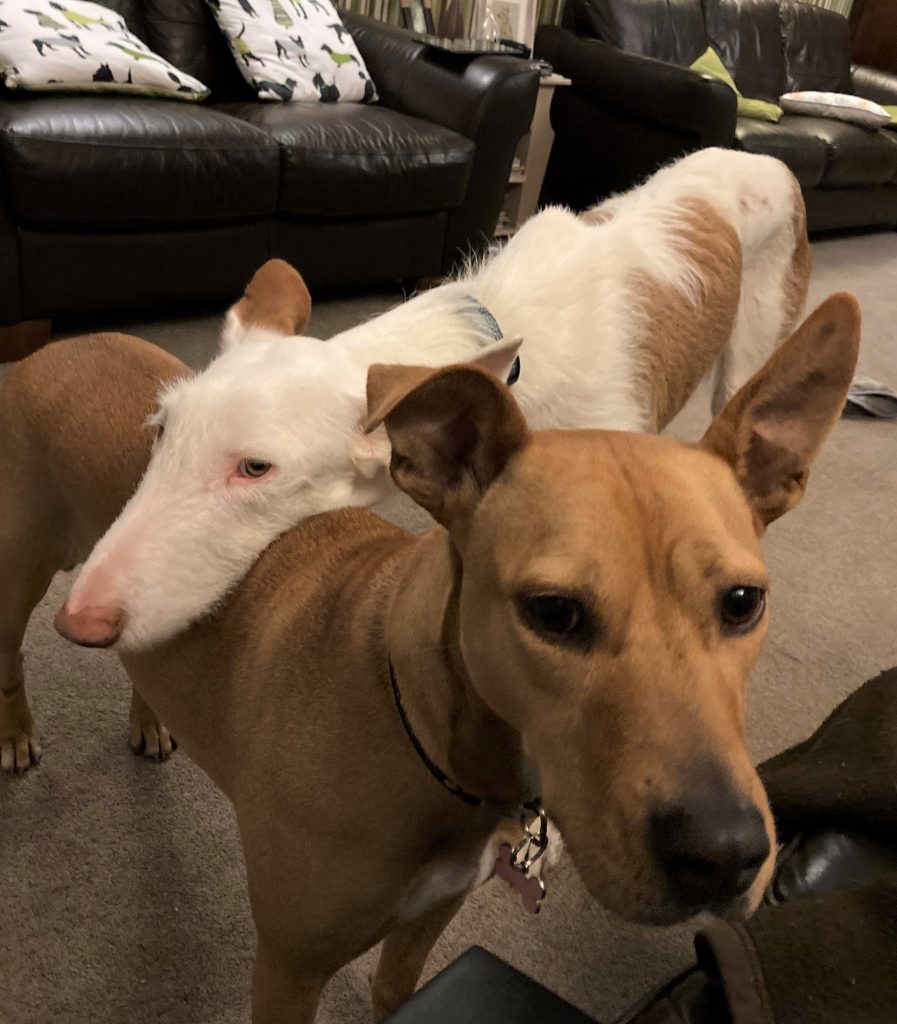 I have such a busy life now – there's just so much to do! Most days, I have to stand by our lounge window and keep an eye on those pesky squirrels in the Churchyard next to our house. They run along our fence and it's my job to tell them off. Mommy is so pleased that I've appointed myself as the "Squirrel Security Guard", at least I'm sure that's what she is saying….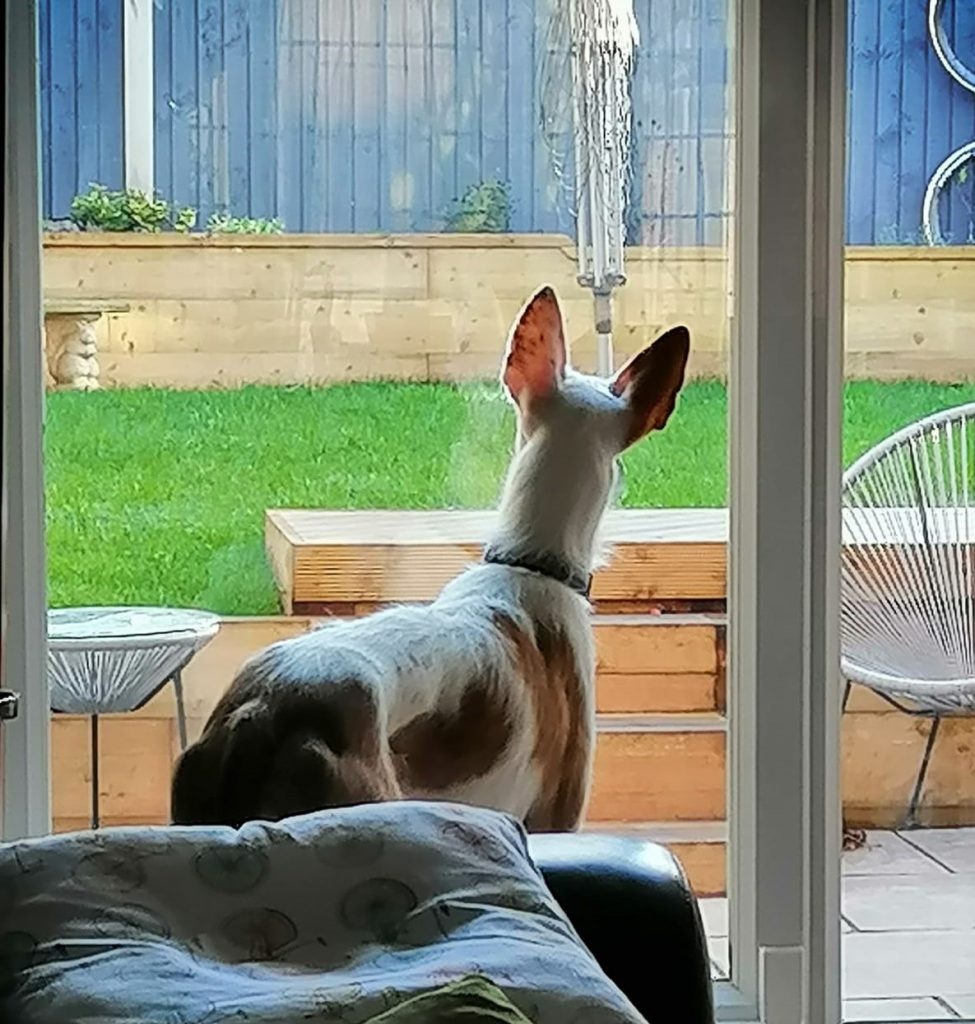 Mommy runs her own business and works from home. I sit with Mommy while she works to make sure she's not bored but she says that I'm always sleeping on the job and she'd probably fire me, if I was on her actual payroll!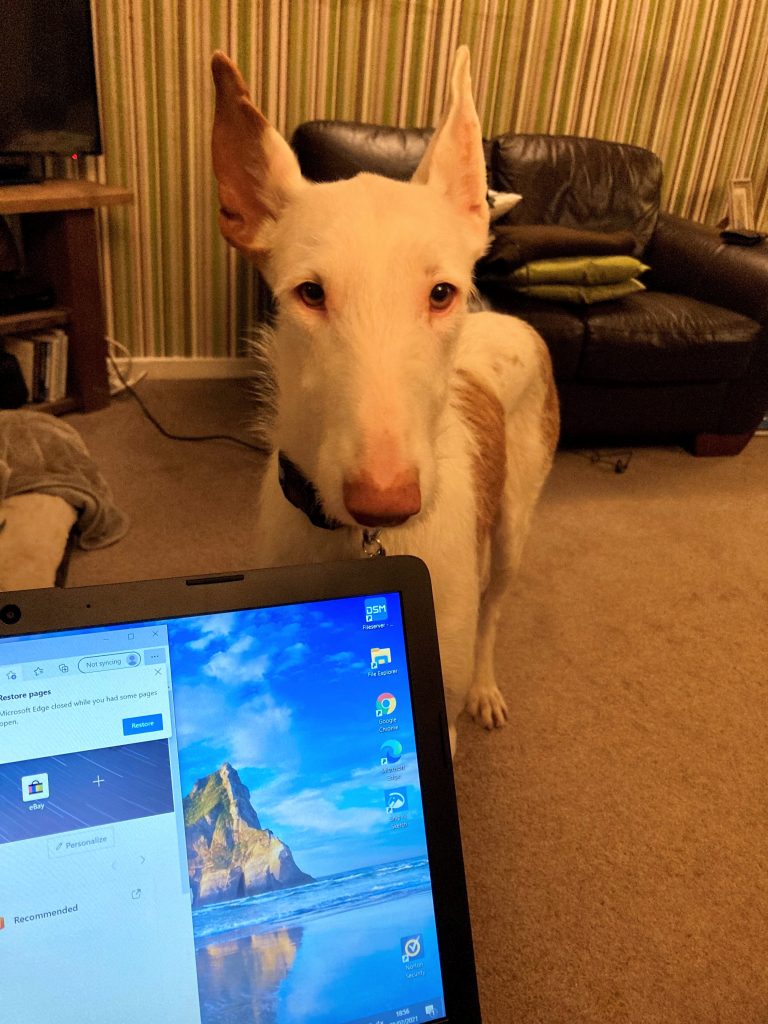 I am also somewhat of a celebrity in Lichfield now. When I go on my walks, we always have to stop as people want to talk about me. They tell me that I'm so pretty and they always want to know what sort of dog I am – it appears no-one has seen a Podenco in Lichfield before. One day a lady asked Mommy why she was walking a goat!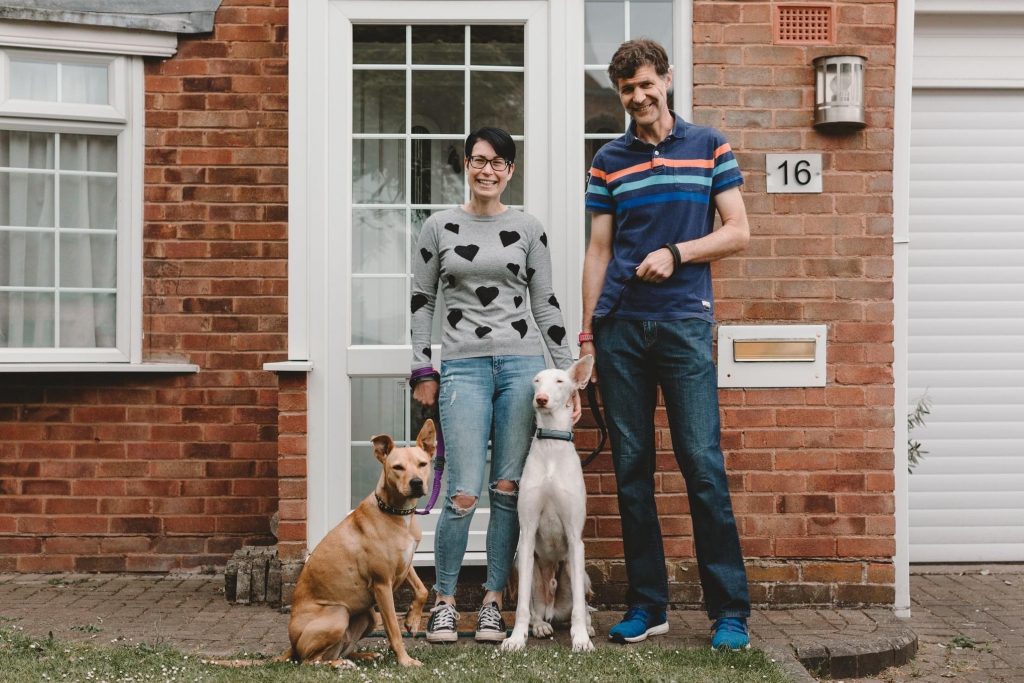 I love my new life and Mommy says I should tell you that if you are thinking about having a dog, please think about adopting one of my friends at Aprop. Mommy said the whole process to get me to live with them was straightforward and it didn't cost any more than adopting a dog in the UK. Mommy said she'd do it again but apparently Daddy says no more Podencos…….I've no idea why?!