---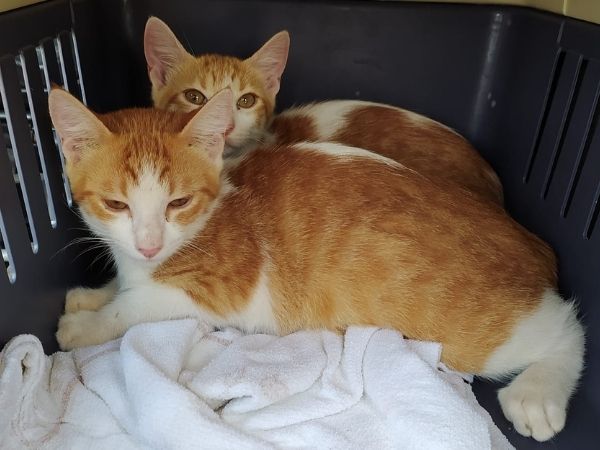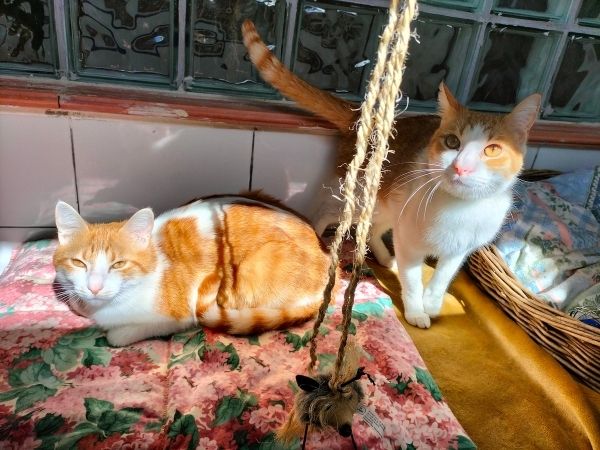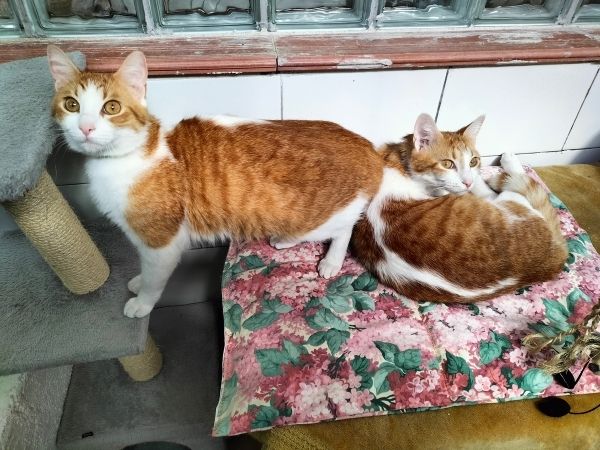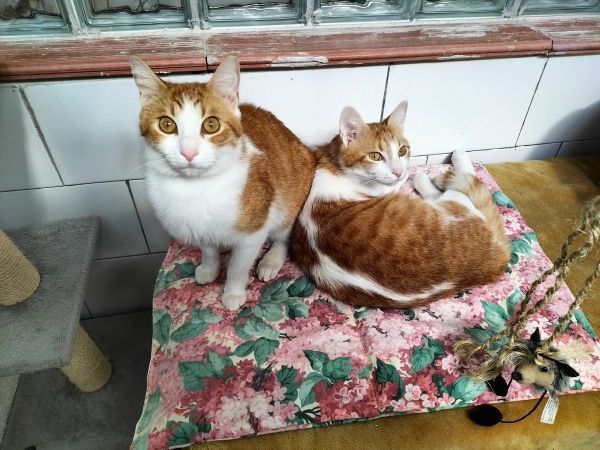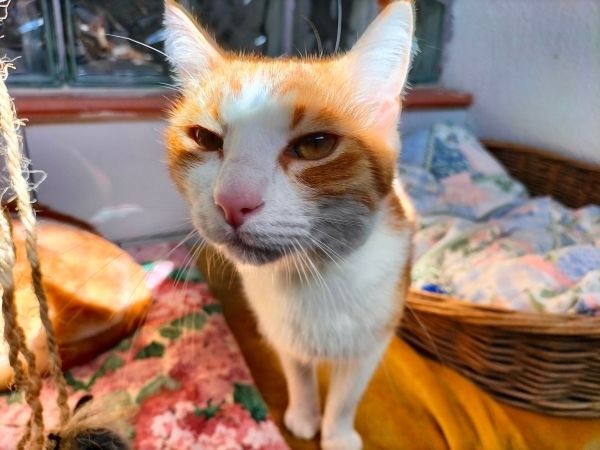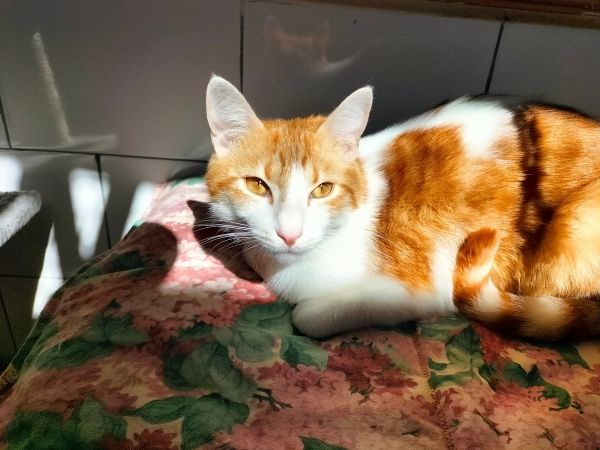 ---
ABOUT
Sonny and Roset are young male ginger and white cats, presumably brothers from the same litter, who were deposited in the APROP outside kennel in July 2021, so we do not know anything about their background. Their estimated date of birth is March 2021. These two boys had been adopted, but unfortunately – through no fault of their own – were returned to the shelter due to the adopter becoming ill.
Sonny and Roset are very playful and like to spend hours chasing each other. They are very friendly with other cats and humans. Besides play, they love being groomed, being stroked, receiving belly rubs, and lots of attention. As they are young cats, they can be very lively and vocal, so they absolutely need a family who will give them the time and attention younf cats need for a happy life.
Sonny and Roset will make a superb addition to a home with both children and adults. As they are brothers and a bonded pair, it would be kindest to have them adopted together.
They have both been neutered, blood-tested FIV and FeLV-negative, and are up to date on all their vaccinations.
---
Shorthaired ginger and white