---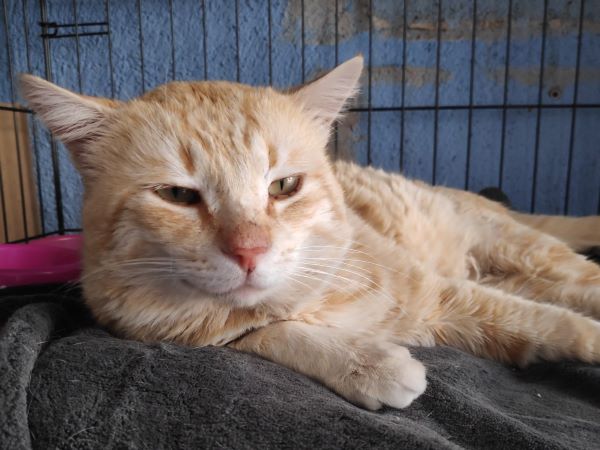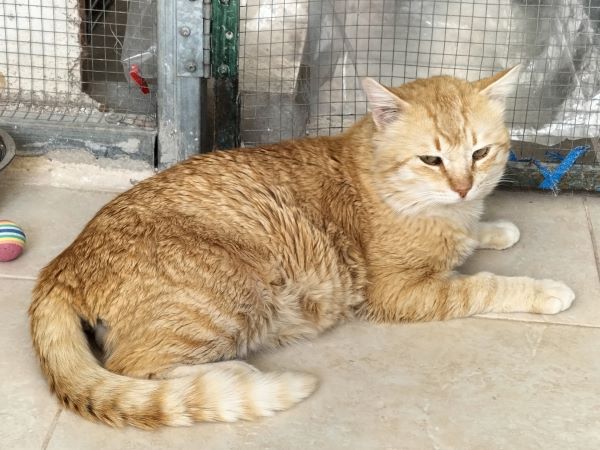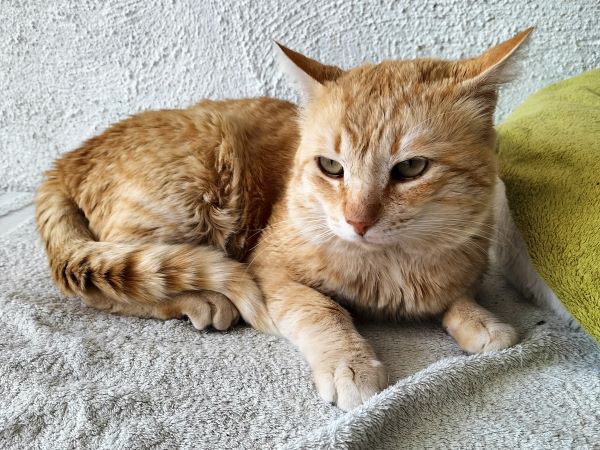 ---
ABOUT
David was left anonymously at APROP earlier this year. He is a big ginger boy aged about two years. He is a friendly boy who enjoys human company so we assume he was a pet at some stage. When he arrived he had obviously been on the streets for a while as his coat was matted and dirty but his appearance is improving the longer he is with us.
Unfortunately when he was tested he was found to be positive for Feline Immunodeficiency Virus. This often happens to cats who are not vaccinated against this disease, and particularly young males who fight and transmit the disease to each other via bites. The positive news is that although FIV is not curable, many cats live long and healthy lives. The usual recommendation is that FIV+ cats should either live as the only cat in the house or they can live with other vaccinated cats who are not aggressive, but they should not be allowed to roam where they could have aggressive encounters with other cats. The virus is not contagious to other animals or humans.
Because of David's diagnosis, we are offering David for long term foster rather than adoption. This means that David will live with his foster family but will remain in the ownership of APROP who will be responsible for his veterinary expenses.
APROP have successfully rehomed several cats with FIV, so if you would like more information about David and the implications of FIV we would be happy to discuss this with you. There is also information about FIV on our website: https://www.aprop-pego.org/feline-immunodeficiency-virus-fiv/