---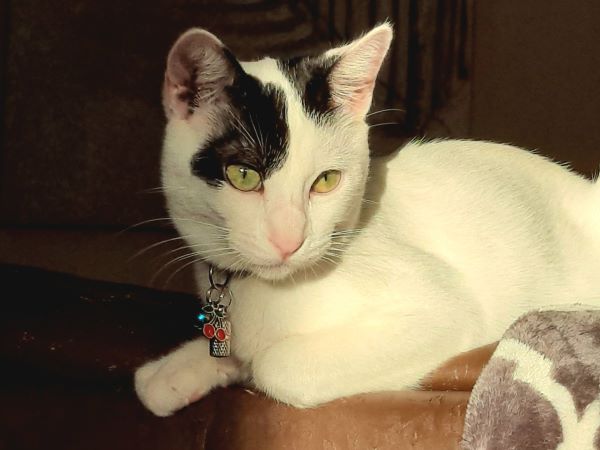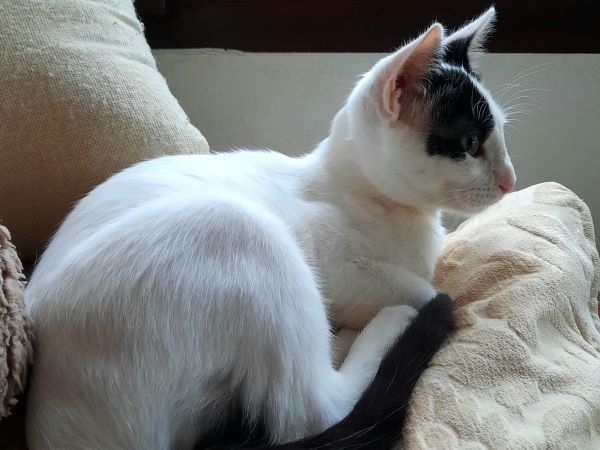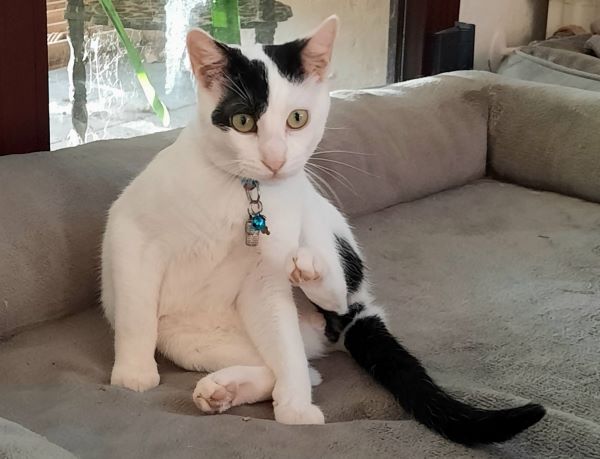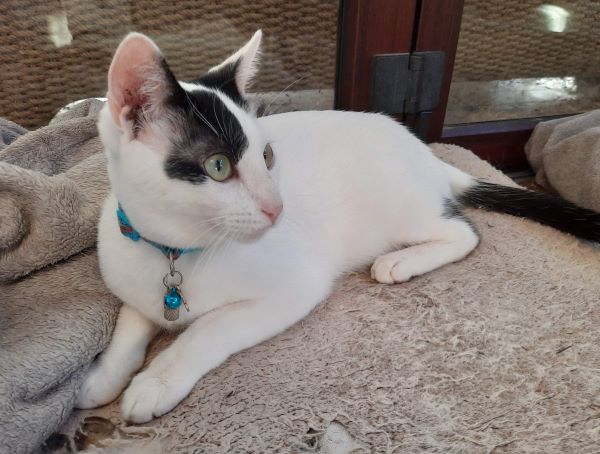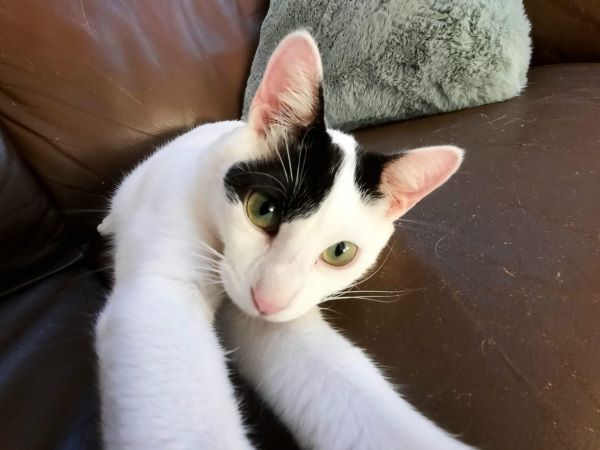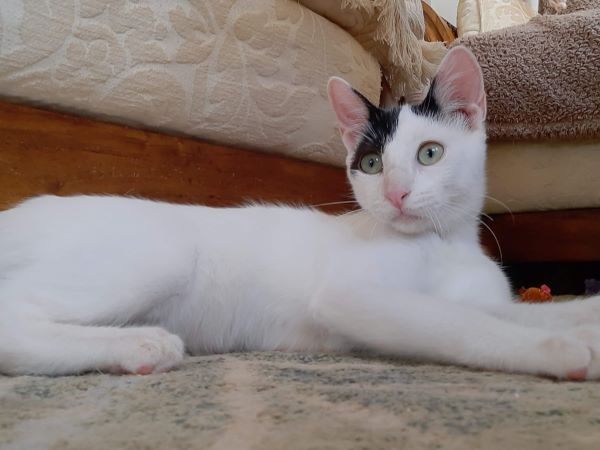 ---
ABOUT
Saturn has been in foster care with his three siblings since he arrived at APROP at the beginning of August as a kitten. He is a a handsome, extrovert young cat with lots of energy. He loves to play and is always the first out of the door looking for adventure. But when he wants to rest, he looks for a lap and will push his way on even if it is already occupied.
He is used to living with other cats and big dogs.
Saturn does have a white nose and partially white ears so ideally care should be taken to protect these from getting too much sun – either by keeping him indoors for part of the day and/or applying sunscreen to his sensitive ears and nose. White cats like him are prone to skin cancer on these areas if over-exposed to sunlight.
Saturn is vaccinated and sterilised and ready to go.
---
Available (in foster care)
Shorthaired white with black eye patches and tail