---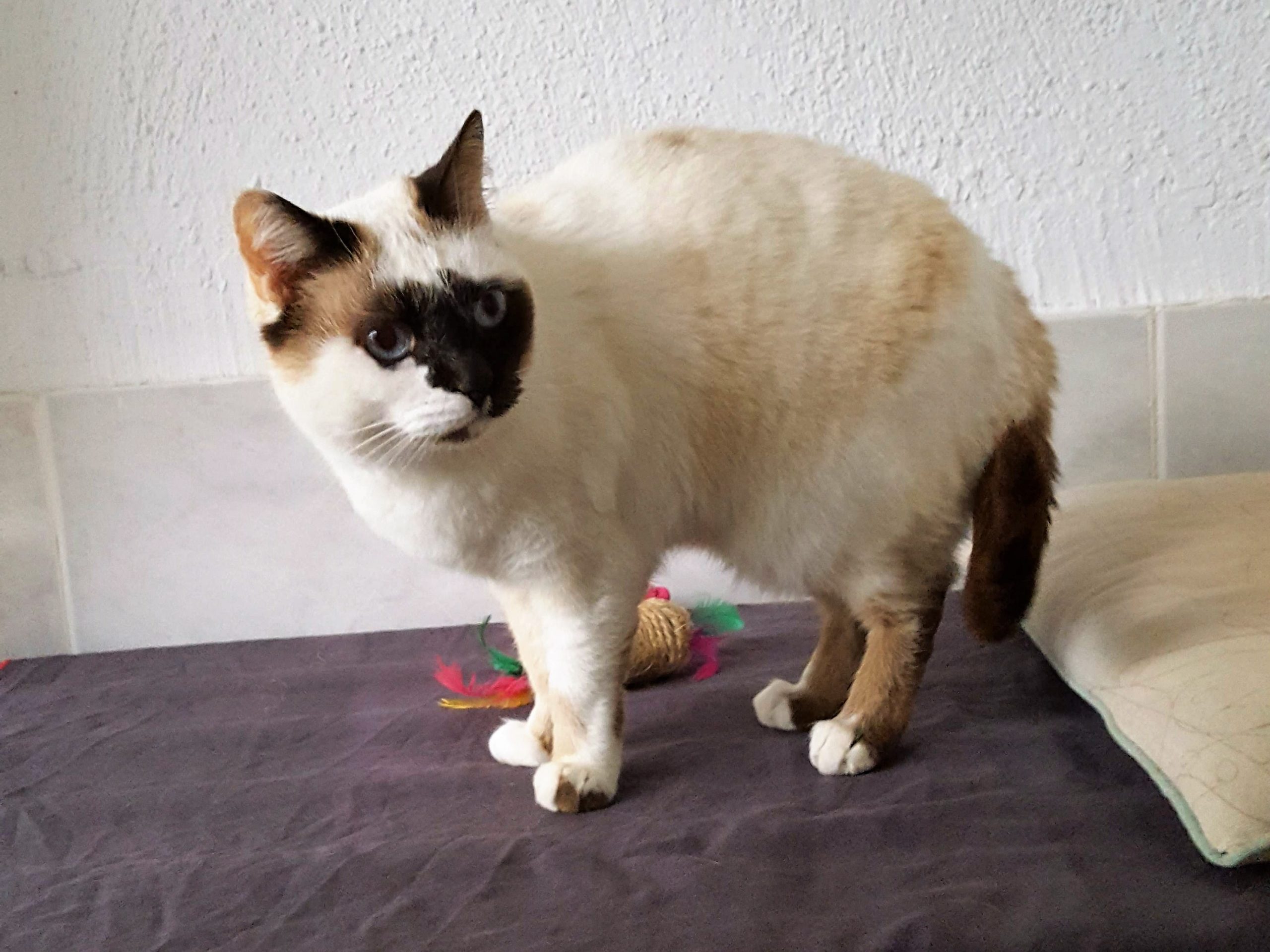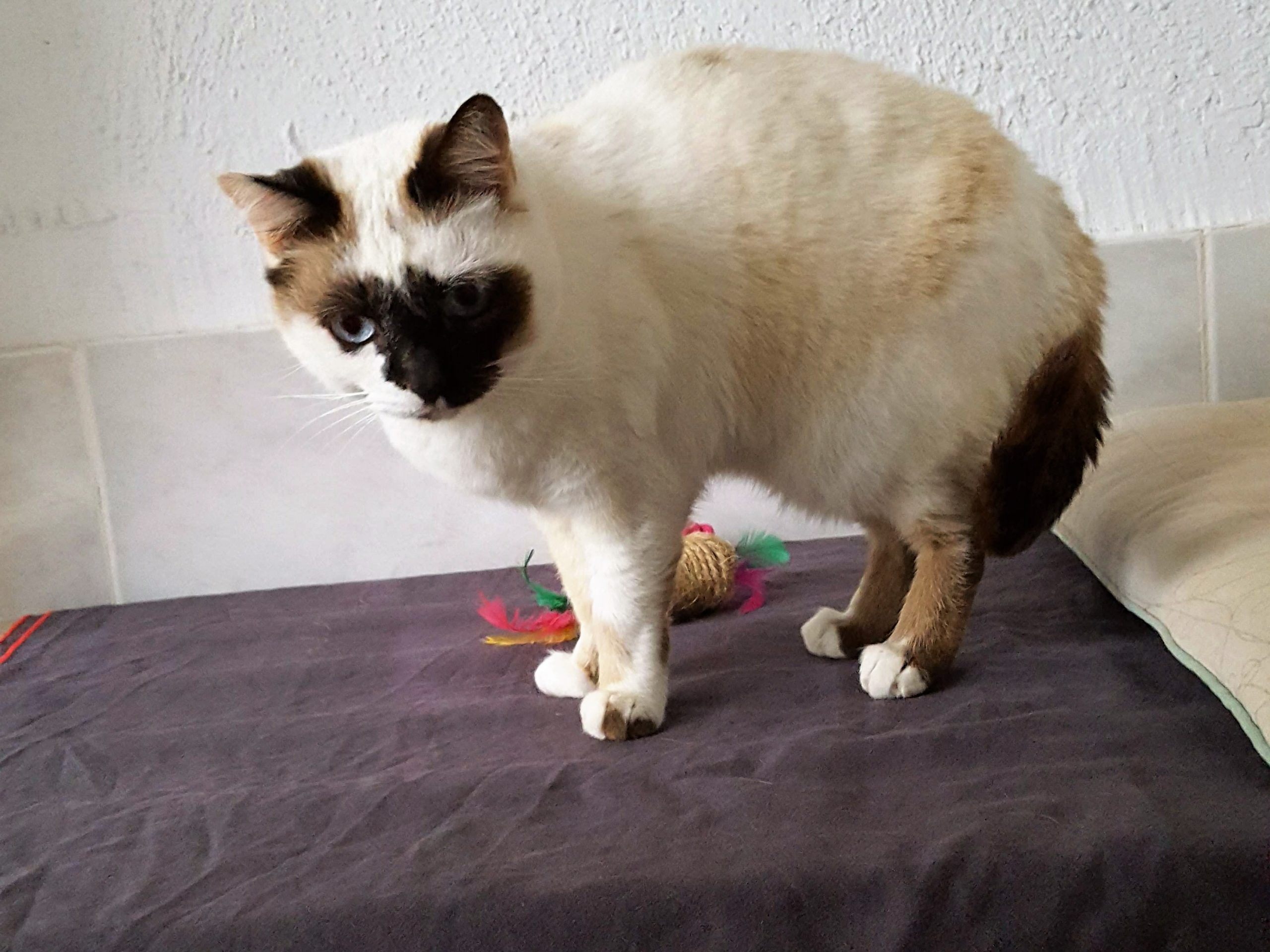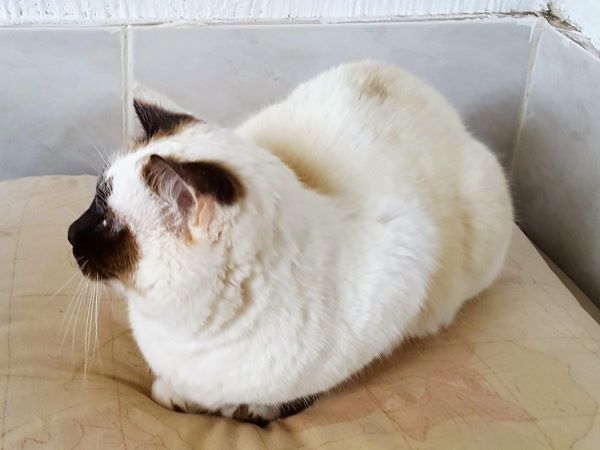 ---
ABOUT
Latte's chocolate face mask highlights her blue eyes and gives her a striking appearance. This pretty girl is very tame and affectionate and has a particular fondness for kitty treats and drinking from the tap.
Latte's mum unfortunately had to go into hospital and is no longer able to look after her. So she is looking for a new home. She is used to having access to the outside and so would appreciate a garden or a terrace. She tolerates other cats, but doesn't need cat company, and can get a little bit jealous if she is not the centre of attention. Latte is not a fan of dogs, after having an almost lethal altercation with one several years ago.
Latte is tested, sterilised and vaccinated.
---
Shorthaired brown & cream