---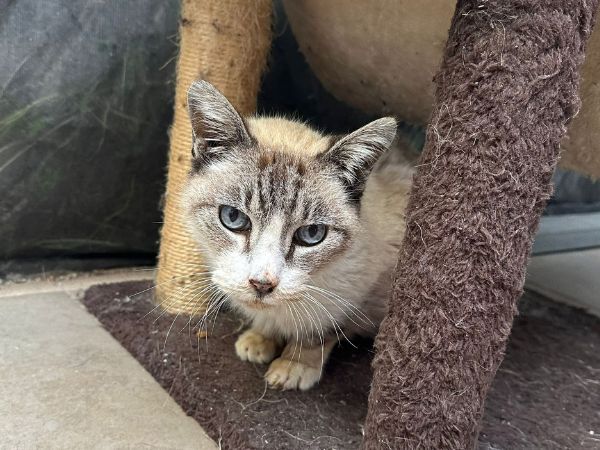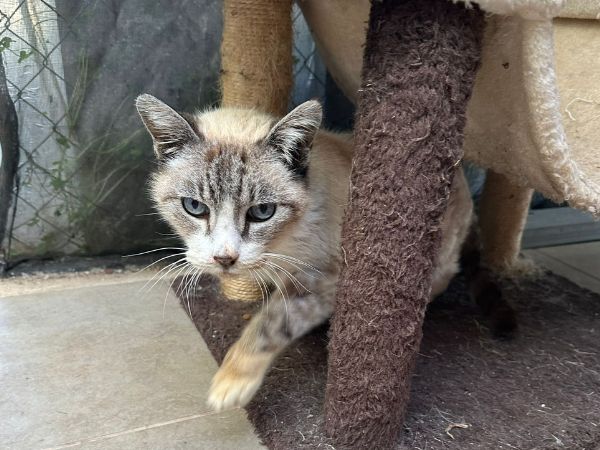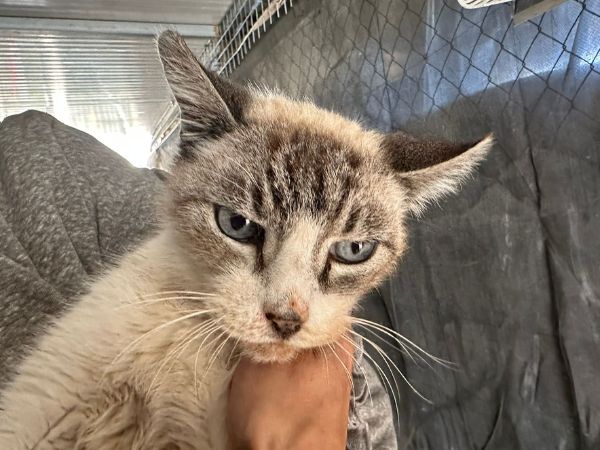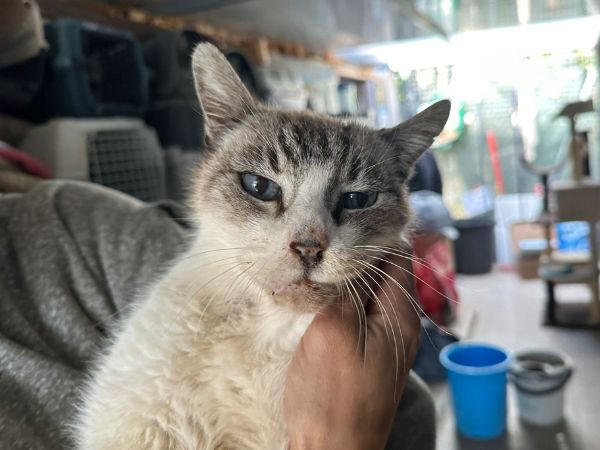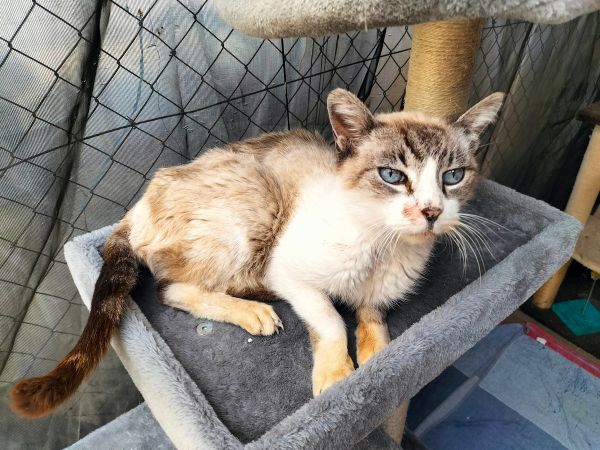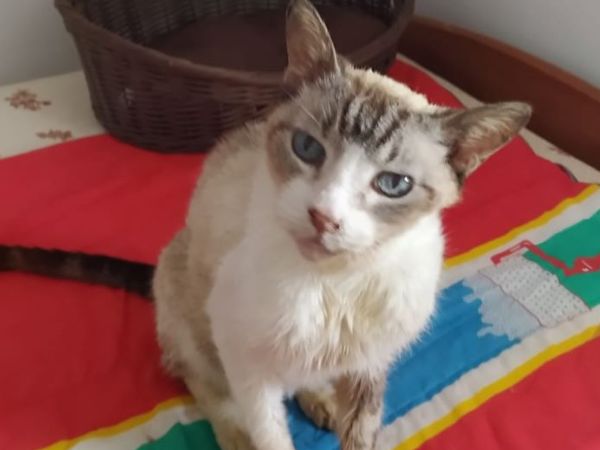 ---
ABOUT
Clint is a handsome Siamese cross male cat. He appeared at the APROP shelter looking for food in January 2023 and was very emaciated. Clint had a few medical issues that were treated and is now looking like a new cat.
Clint is a very friendly cat, who loves human company. He loves being stroked and cuddled. He is inquisitive and is happiest when he is the centre of attention. He gets on well with other friendly cats but has not been tested with dogs.
Clint is sterilised, vaccinated, has tested negative for FIV and FeLV.
Being of mature age Clint doesn't need much, just love, generous amounts of food and a comfortable place to sleep (which he does quite a lot and very deeply).
We are urgently trying to find a home for Clint either as a long-term foster or adoption so that he can get the care and attention he deserves. Clint is sure to be the perfect lap cat with his new family.
Long-term foster or adoption