---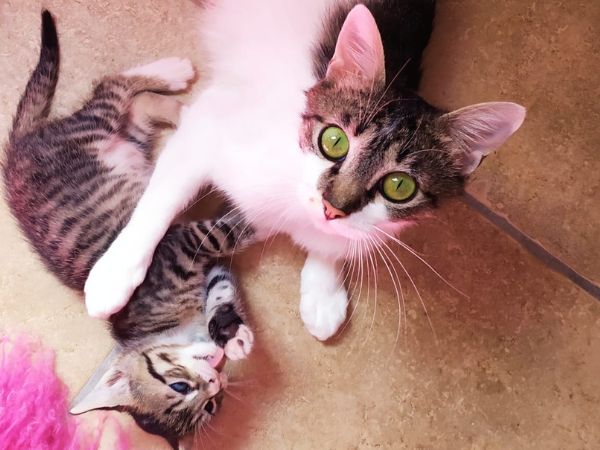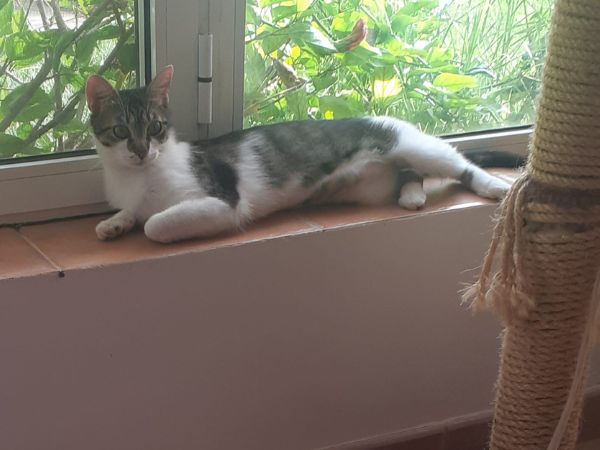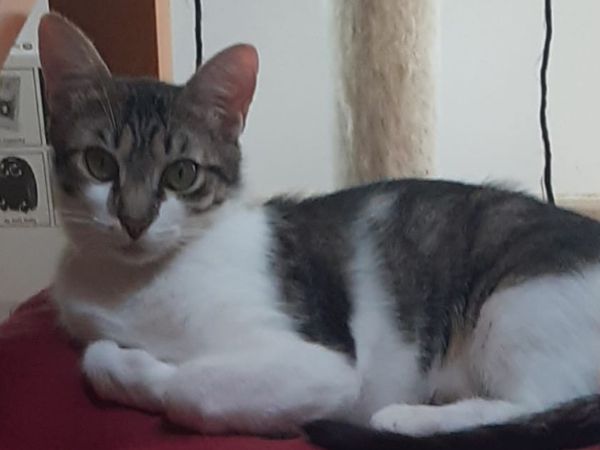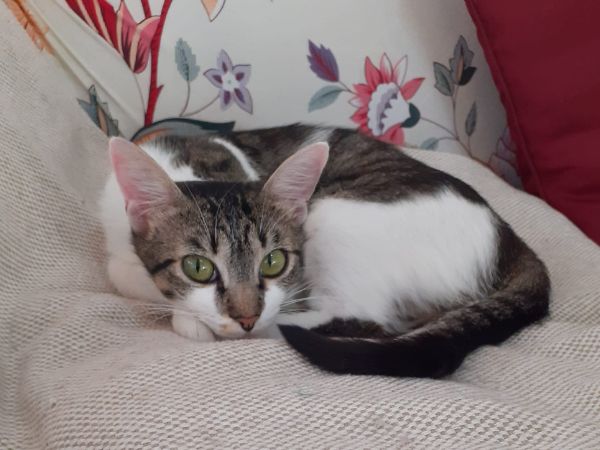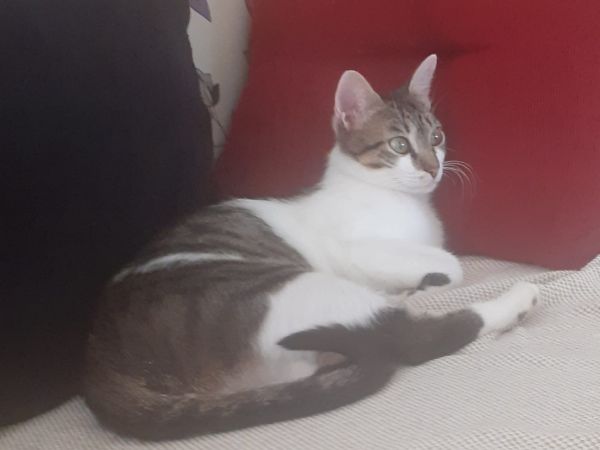 ---
ABOUT
Molly is a young tabby and white cat, who was born around August 2021 and was dropped off at the shelter with her two very young kittens on 29 April 2022. The kittens have been weaned, and Molly has now been sterilized. Molly is up to date with all her vaccinations.

Molly is a very happy and friendly girl who loves to play with any type of ball, piece of string or bare feet! She is very vocal and is certainly not shy in telling you what she wants. She loves a cuddle but not for long as there are always new places to go and explore. She is not intimidated by other cats and is very curious to meet them.

In summary, Molly is a very lively young cat who loves people and playing and is definitely an extrovert. She will make some lucky family very happy.
---