This week's APROP Pod Caster is a relatively new resident, the foxy lady that is Diana!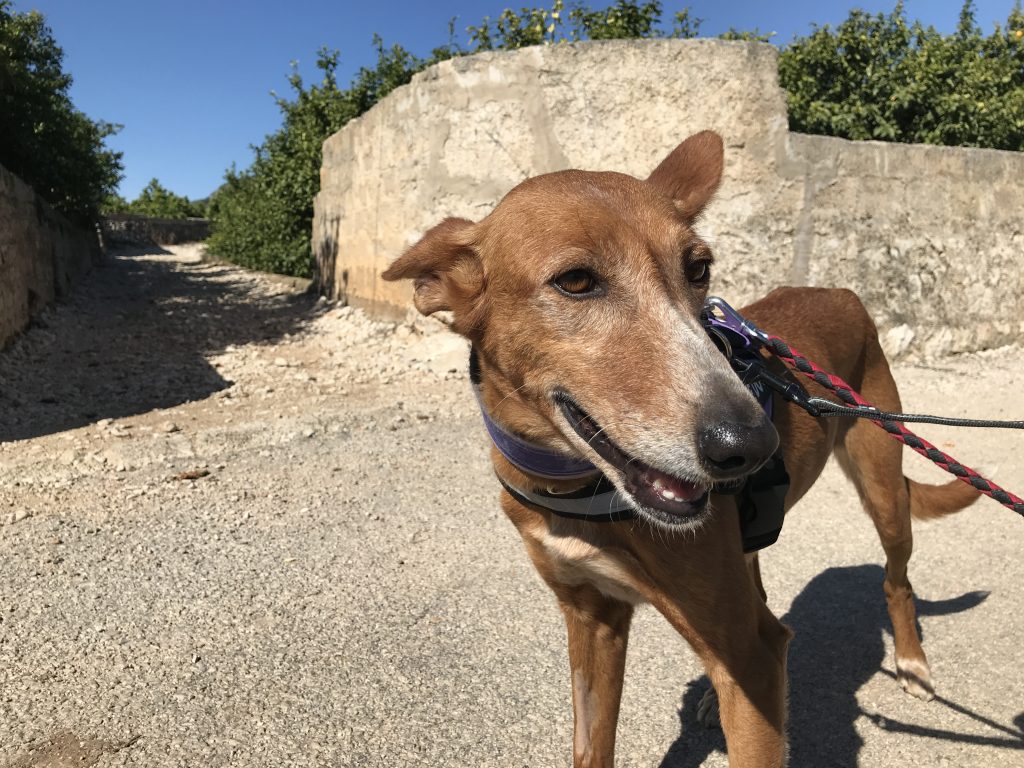 Well, hello and welcome to our new feature where one of us Podencos gets the opportunity to chat about issues that are important to us. I've been a resident at APROP since the end of February 2021, when my best friend, Conan and I decided to let the humans catch us and bring us to a place where staff look after us! We've got a big kennel from which to check out all the comings and goings, so I thought I'd share a news round up with you.
First of all, our leavers and arrivals. Our dear Pod friend, Benny has made his way all the way to England and is currently charming his "foster" carer – I've no doubt he'll remember and cherish the times I popped over the fence to visit when Conan and I had "had words!" Speaking of Conan, I just eat his food to help him maintain his elegant outline – I'm doing him a favour, really! That's my story, and I'm sticking to it! The other leaver was Arena! Must say I'm quite relieved about this as she was a bit of a looker, and was an expert in making doe eyes to the staff! And so to our new arrival, Lucas. He looks like he's one of our Pod brethren with a little Pointer thrown in, for good measure. He's staying in Benny's old kennel, but sadly I can't hop over to re-assure him, as the hole in the fence was mended….spoilsports! Lucas looks like he's had a hard life and his canine neighbours, the staff and I will be doing all we can to help him learn to trust again..poco,poco, as we say in Spain.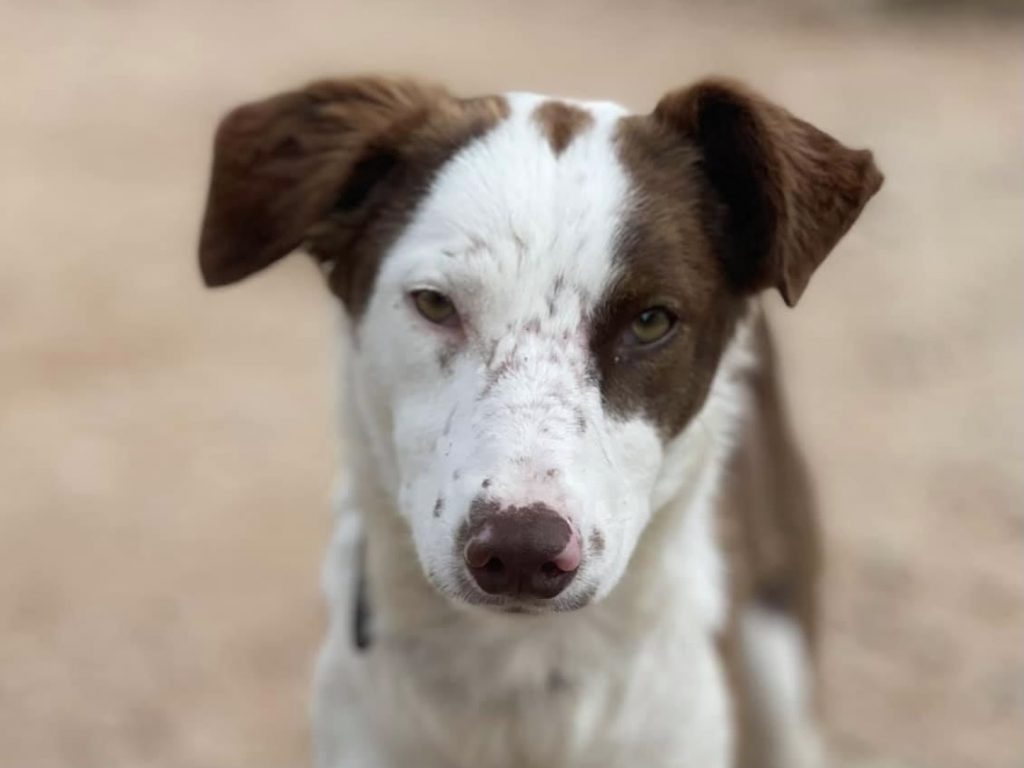 There's been a lot of noise over the past couple of weeks from a few sources – the staff swearing, then cooing and puppies crying, then yapping! In just one week, thirteen puppies came under our protective wing. Three, approximately 10 week old, puppies were found by a member of the public, secured into a box by the bins in the town. It took our staff 10 minutes to unscrew the wire on the box preventing the puppies from escaping. It certainly upset Conan and I, as we don't understand why some humans think that treating us animals badly is acceptable. But, the pups made it to the right place and all are doing brilliantly.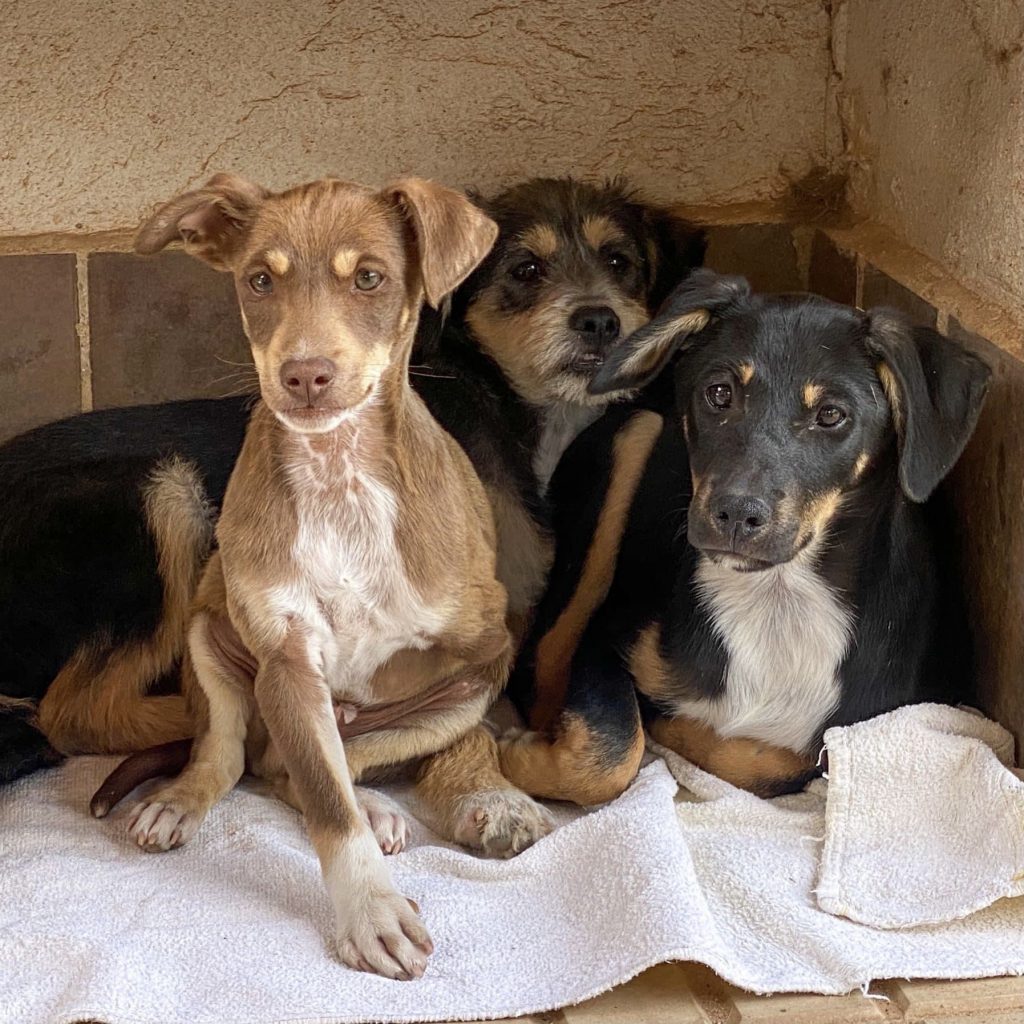 If that weren't bad enough, just three days later, the staff found ten, yes, TEN, perhaps one week old, puppies in a plastic bucket in the car park of the shelter. Conan and I heard some very harsh words from our staff but also squeals of joy – human and canine – as the poor little ones had to be bottle fed. Between you and me, I was very thankful that our amazing staff managed to foster all ten of the pups out, that very day. I was a bit worried they'd interfere with my beauty sleep, as it's no coincidence I'm such a cute foxy lady, you know!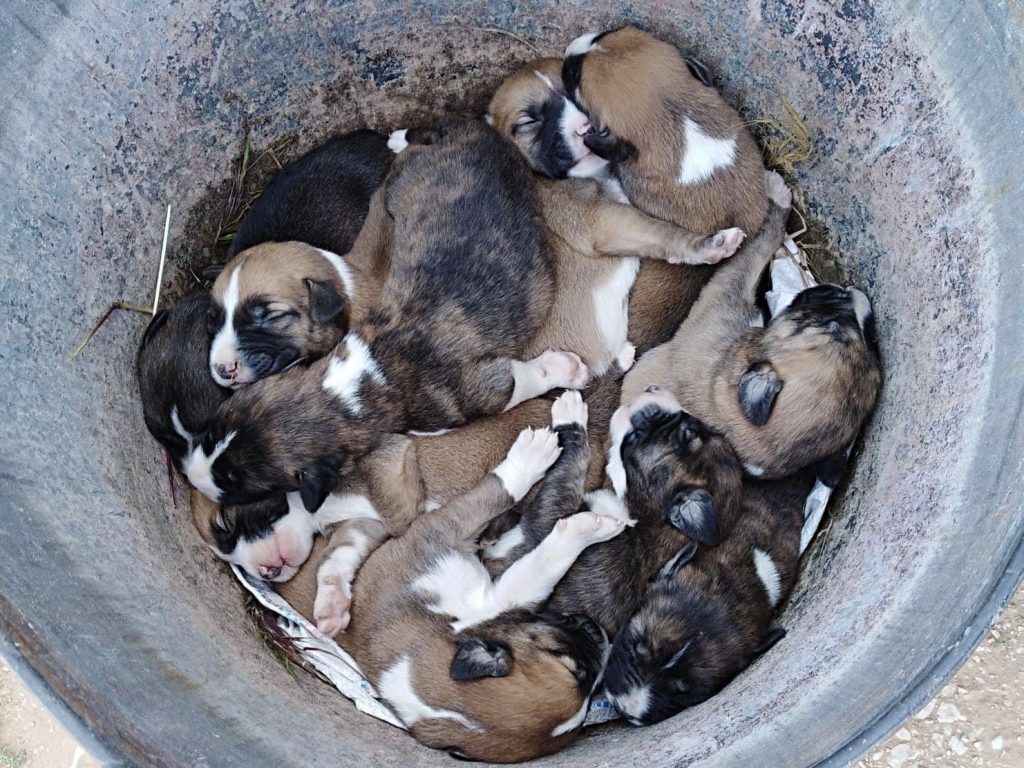 And last, but not least, the menu has improved greatly, of late. All us residents are now receiving better quality food, for just a little more of our meagre budget. It means that we're all getting more nutrients to help with any medical problems, we feel healthier and we're enjoying our meals more (though I'm trying to leave Conan's food alone, now, honest..) and the dog walking volunteers are really pleased that it's much easier to clear up after us, when the yummy food comes out the other end!
Well, that's all, folks. Tune in, next time to see what our APROP PodCaster will cover! Until then, adios, amigos!