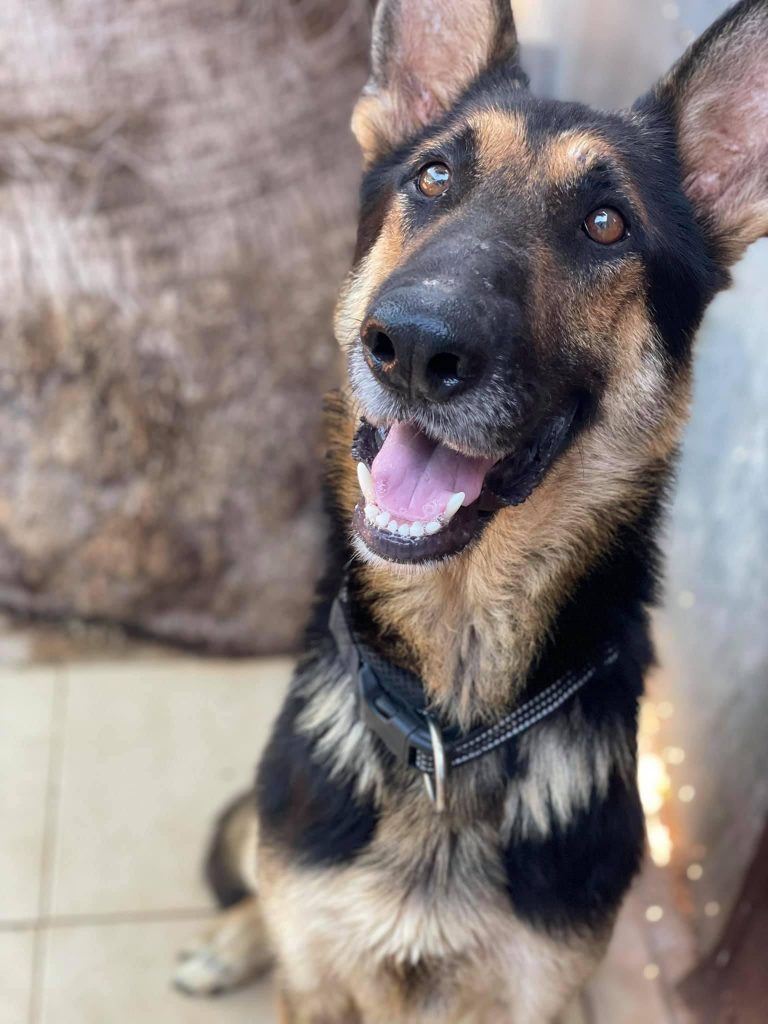 New boy Harri, who is much more confident than Matteo. Also very young and very thin. He was in such a hurry to eat that he was almost choking, hence the kong. Harri already knows or has learned to sit and likes to be close to you and have an ear scratch. With a chance to relax and put on a little weight he will be fine. Hopefully no owner will come to claim these two boys and Aprop can find them a home where they will be appreciated 🙏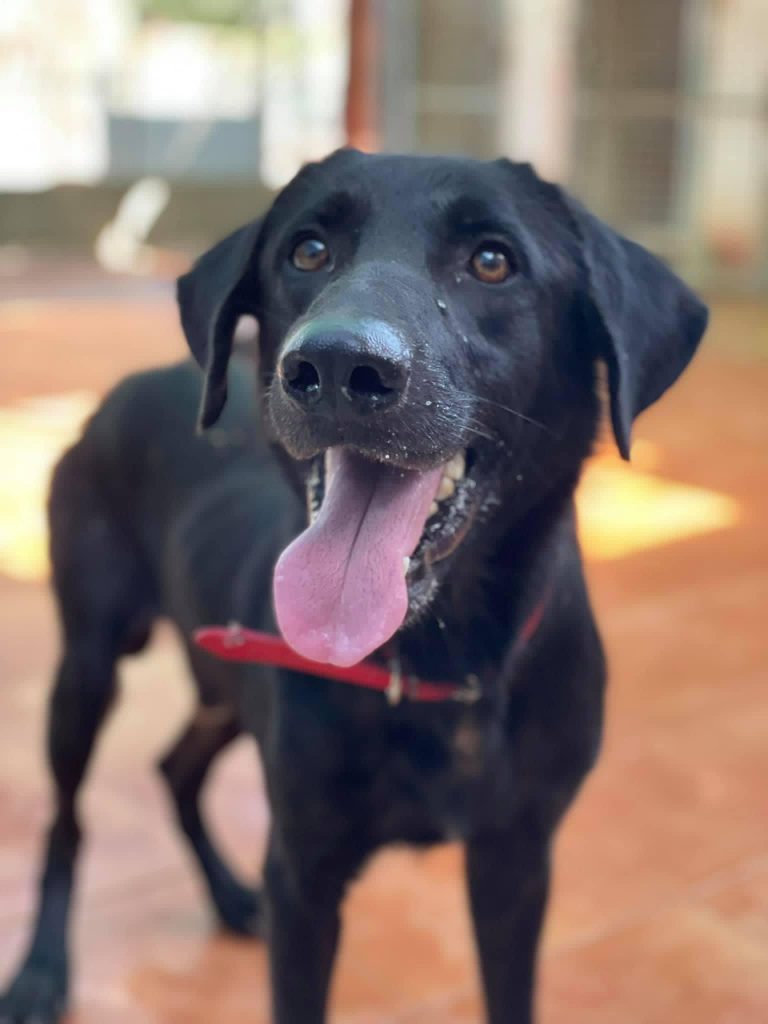 Matteo is our new boy whom I met for the first time this morning. First impression was how very thin he is and absolutely ravenous. I gave both him and his friend/brother some food in kongs and also scattered on the floor so they would have to take a little time to eat it. Matteo is the more frightened of the two and constantly barks, but it is all bark and definitely no bite. He likes to lick your hand but will not suffer a pat as yet. I think they have probably been left on a piece of land somewhere, barking at anyone that walks by, not fed much for sure and little human interaction.
He is very young though and will soon learn that he does not have to be afraid.
We welcome them both with open hearts and arms to APROP