---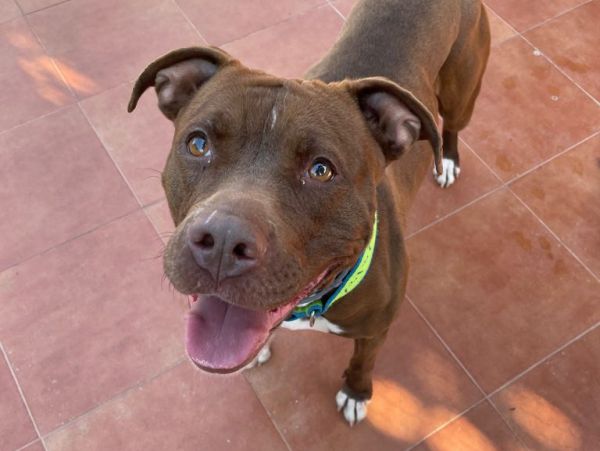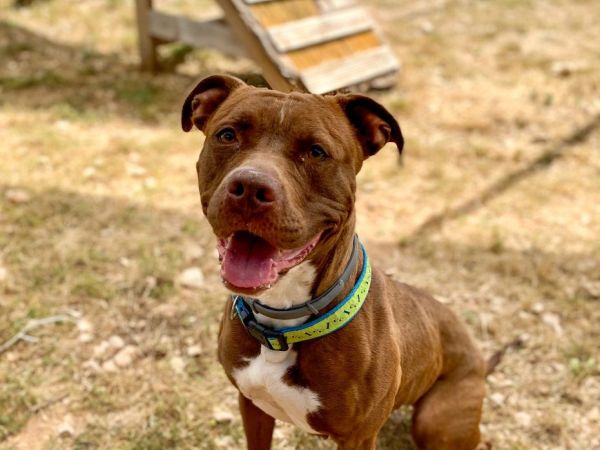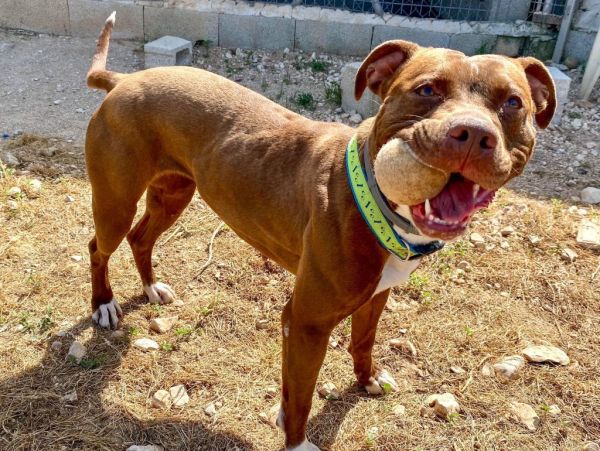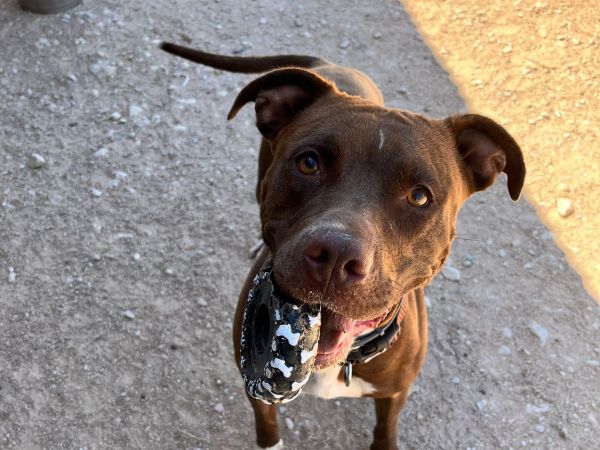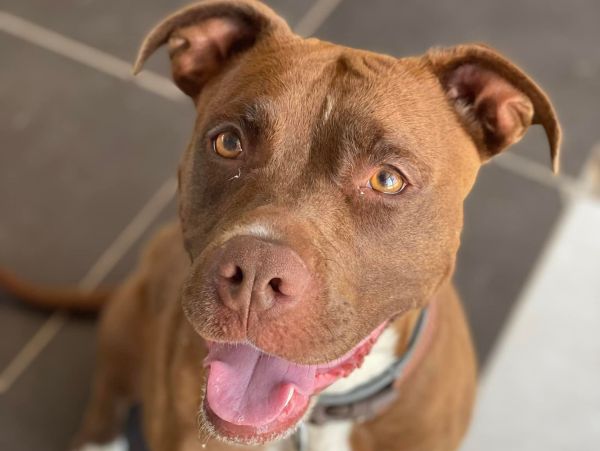 ---
This is Ingrid, a young and beautiful American Staffordshire Bull Terrier. The difference being from just a Staffie is her height, she has longer legs. Otherwise she is a typical staffie in nature, she lives for her toys, her favourite being a tennis ball to chase, and her interactions with people. She just wants to be around you, preferably on your lap
We do not know anything of Ingrid's past, she was found running loose in the town with a collar and expensive lead. When we checked for a chip she actually had 2. One no longer registered and the other registered in Turkey ?!?!
Because of her breed, Ingrid needs to be licensed here in Spain. That is an easy process and APROP can help any potential owner with that.
Please contact us if you would like to come and meet this gorgeous girl.
Would you like to get to know Ingrid? Contact us: (+34) 611 08 5024 (ES) (+34) 654 61 6043 (EN, Moira) Email: apropego@gmail.com
---