In The Dog House – sleep over fundraiser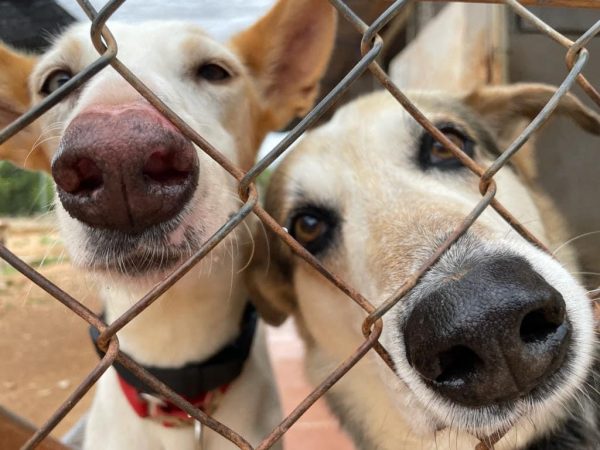 Our dogs deserve better
Ever imagined what our rescue animals go through while staying at our shelter? We know our shelter is full of love, but our kennels are very basic. They flood when it rains and are boiling hot in summer, with some getting practically no shade! The sheet roofing lifts and bangs when it's windy. The walls and fences between kennels and yards are a patchwork of bricks, wood, wire and string(!) as for many years we haven't had enough money to do things properly, so used temporary fixes to try and keep the dogs safe and separated. We think our dogs deserve better!
So, we are excited to announce the launch of our major fundraising campaign so we can rebuild the dog kennels and exercise yards. This is a big project, so we will need to raise some serious cash!
To kickstart our campaign two of our brave volunteers are going to stay at the shelter all night! The sleep over will be on 6th September so expect tails of a hot sleepless night, with mosquitos and the creepy noises of the campo to follow.
I hope that you can help us reach our target by donating to our building fund. Any amount is gratefully received, so please help if you can. You can donate by visiting our campaign page here on our website, by clicking one of the donation amounts below or via our usual donation channels.
Want to join in? Another amazing way you could help is to hold a sleep out or stay up event yourself, and get your family and friends to join in and/or sponsor you. It's a great activity for kids and a chance to introduce them to animal welfare whilst having some fun. We have an information pack ready to go to help you plan your event and make fundraising easy. Please leave a message in the comments below or join our FB fundraising page, so we can let you know more!