---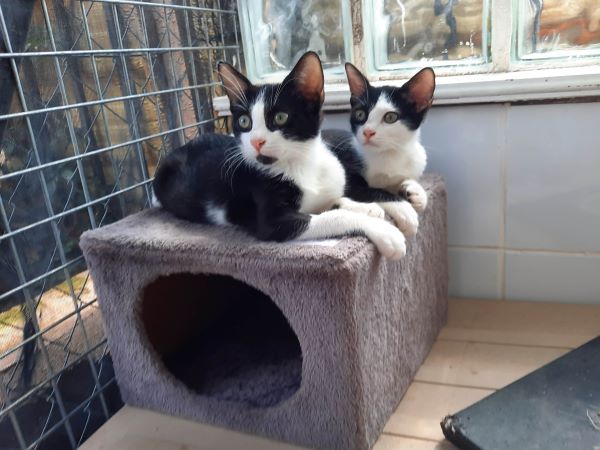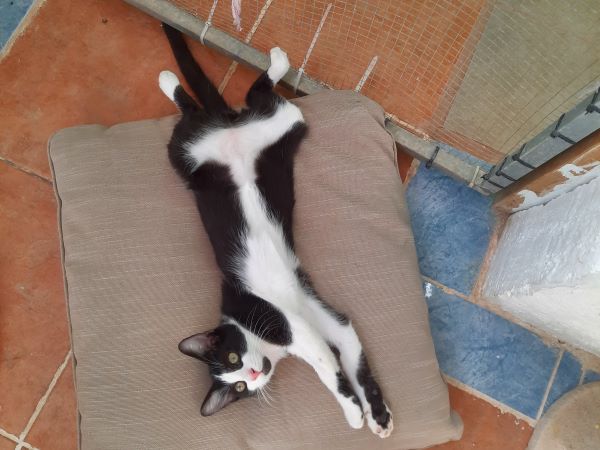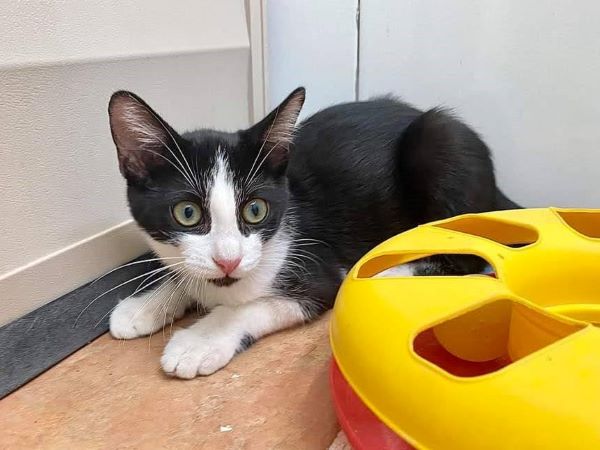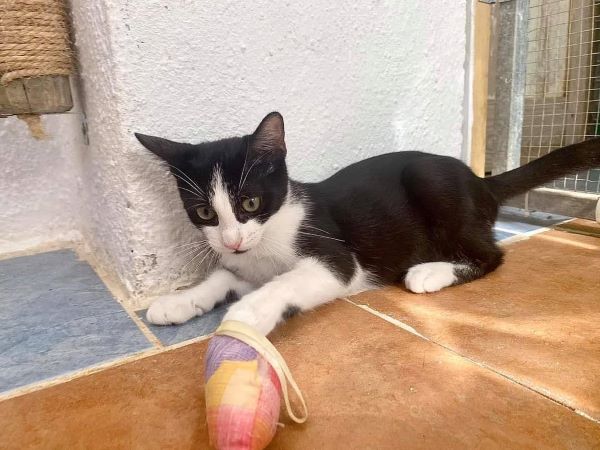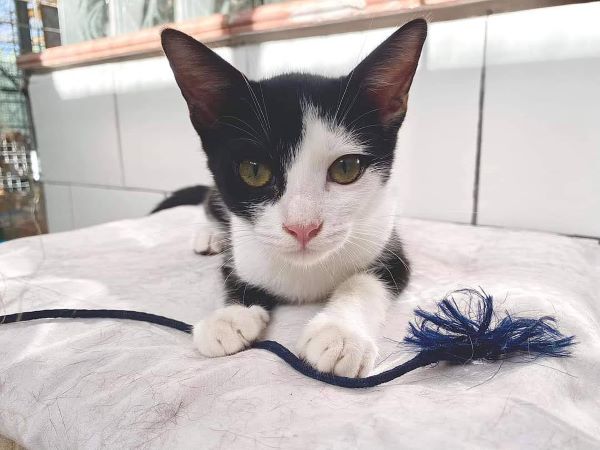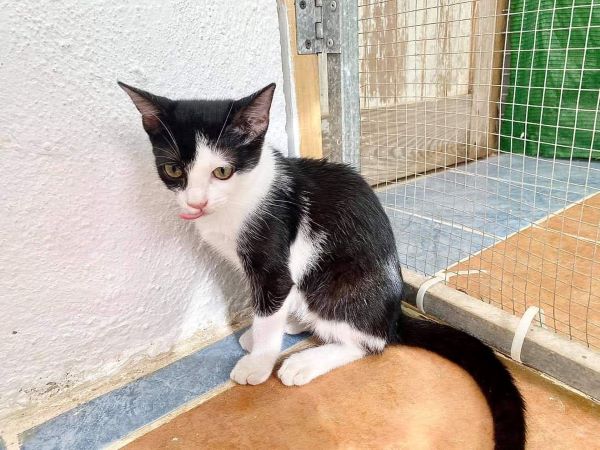 ---
ABOUT
Dartanan (male black and white kitten) and his sister Ziggy (female black and white black kitten with a dramatic sweeping black fringe across one eye) were found in the APROP external kennel as tiny kittens.
These two delightful kittens are very social and affectionate. They are lively, inquisitive and, like all kittens, need all the attention and care of their own family in a forever home.
Dartanan and Ziggy will fit in well in a home with both children and adults. As they are siblings, we are offering them for adoption ideally together, but we can also consider adoption individually.
They have both been vaccinated and blood tested.
---
Dartanan male / Ziggy female
Shorthaired Black & White