Cristina (aka Tina 2-dots)
---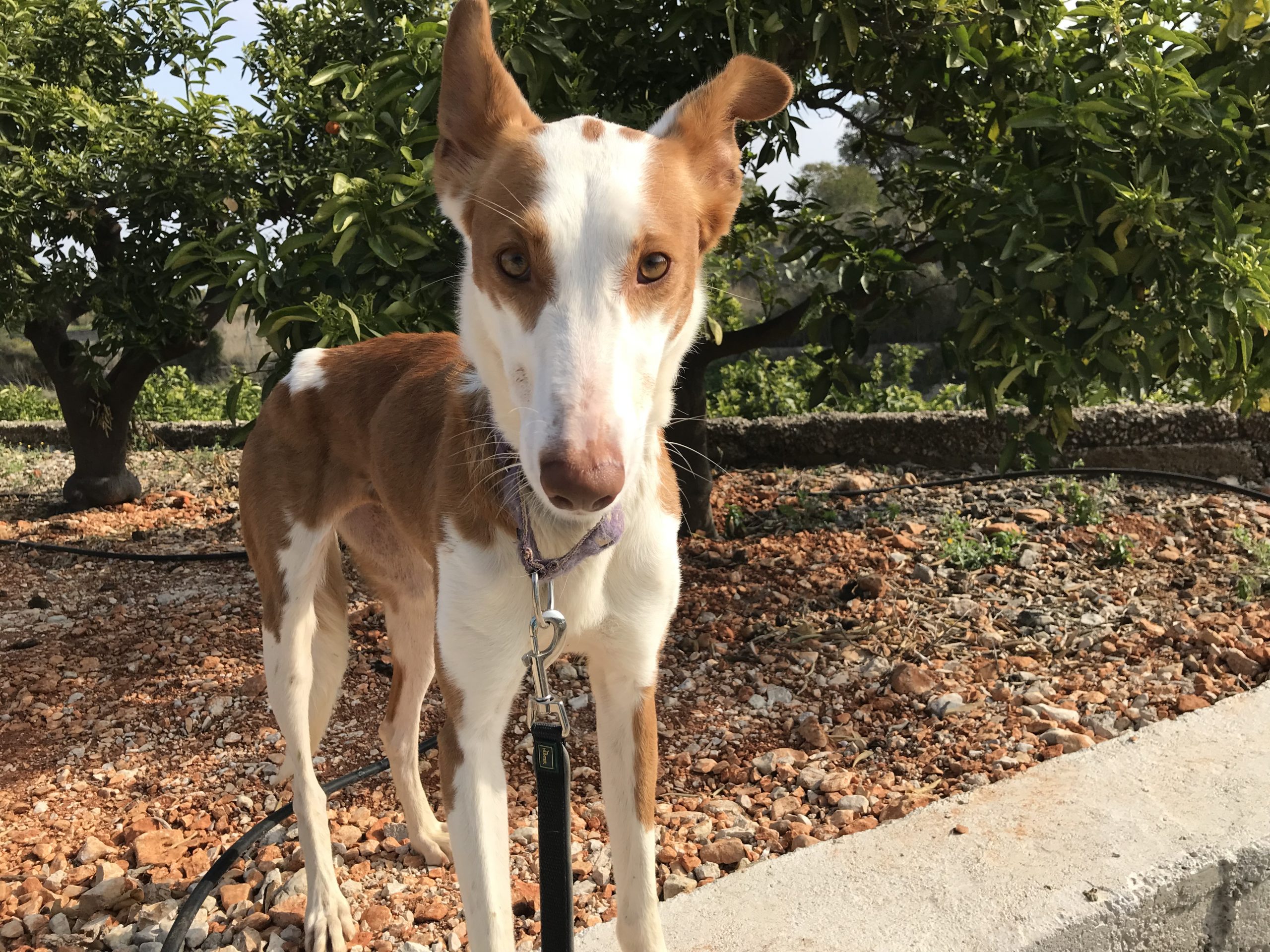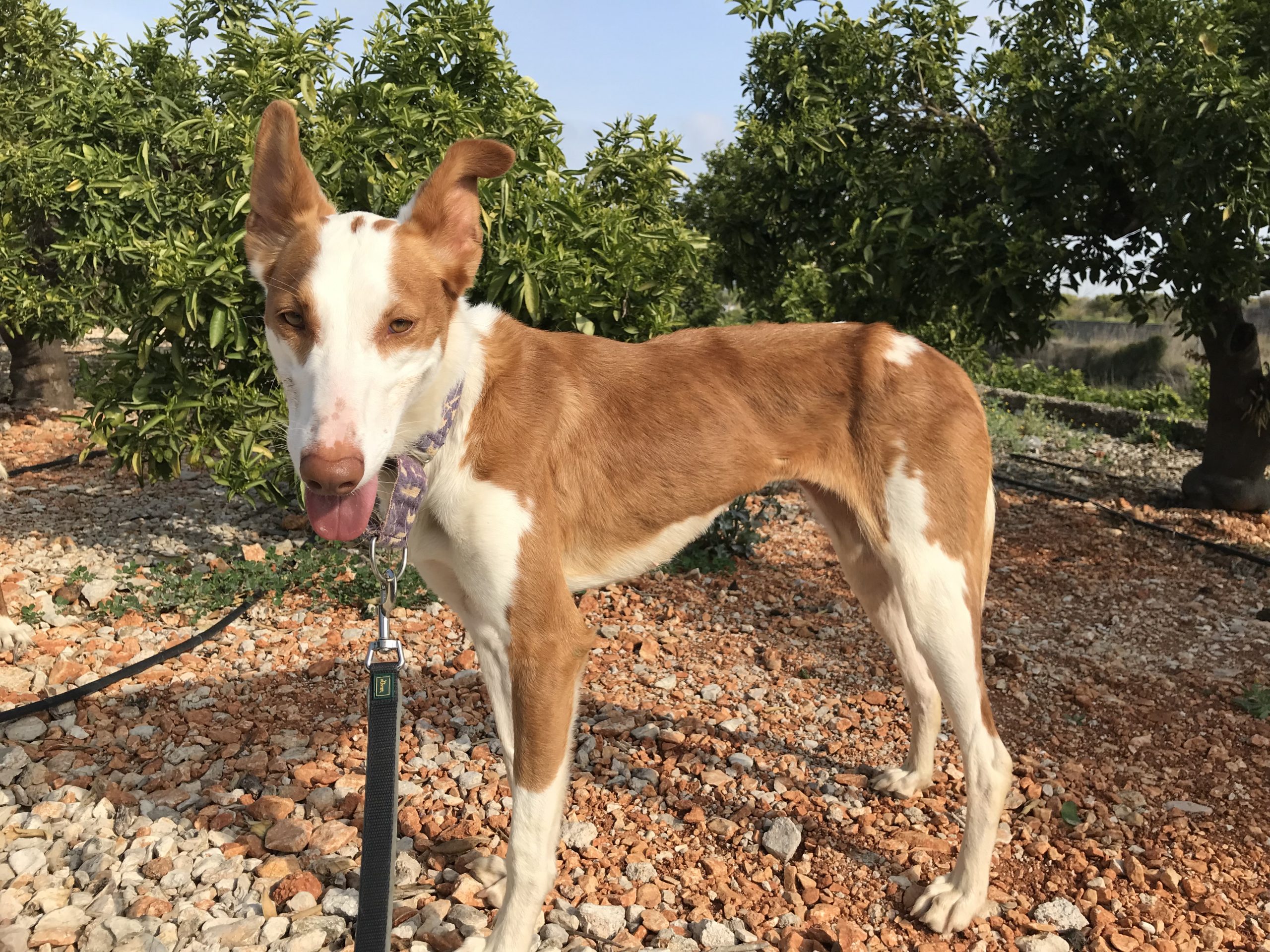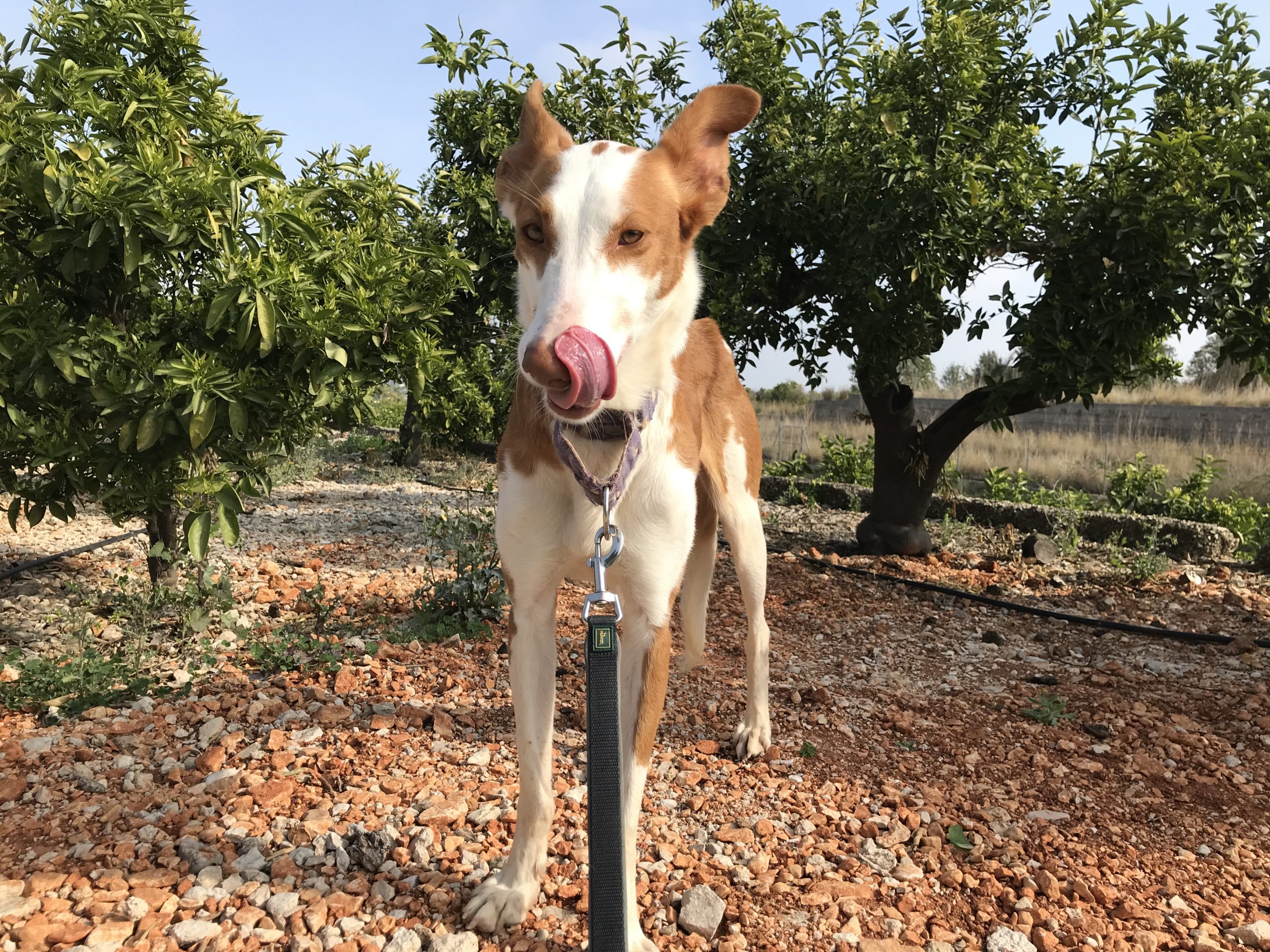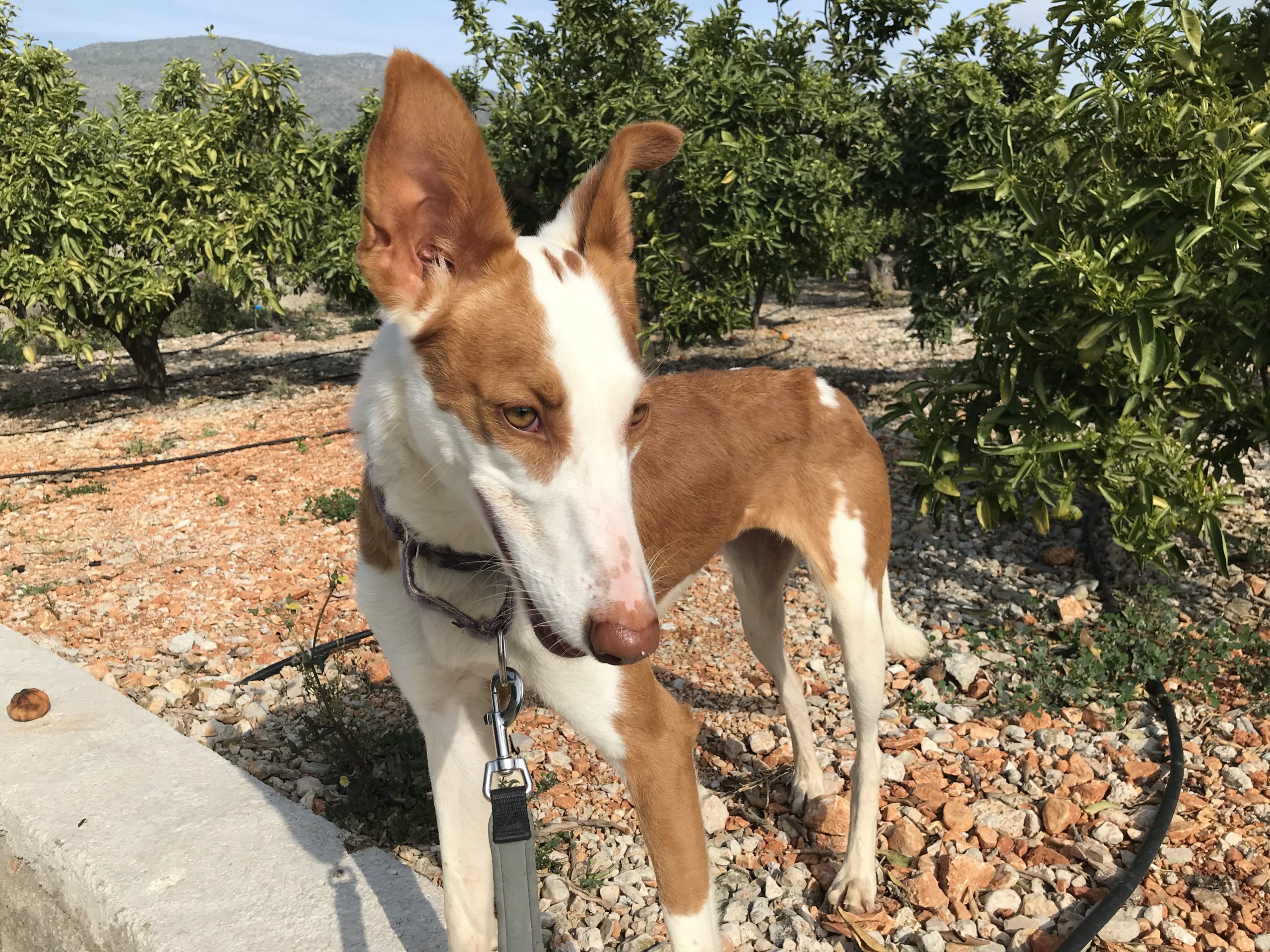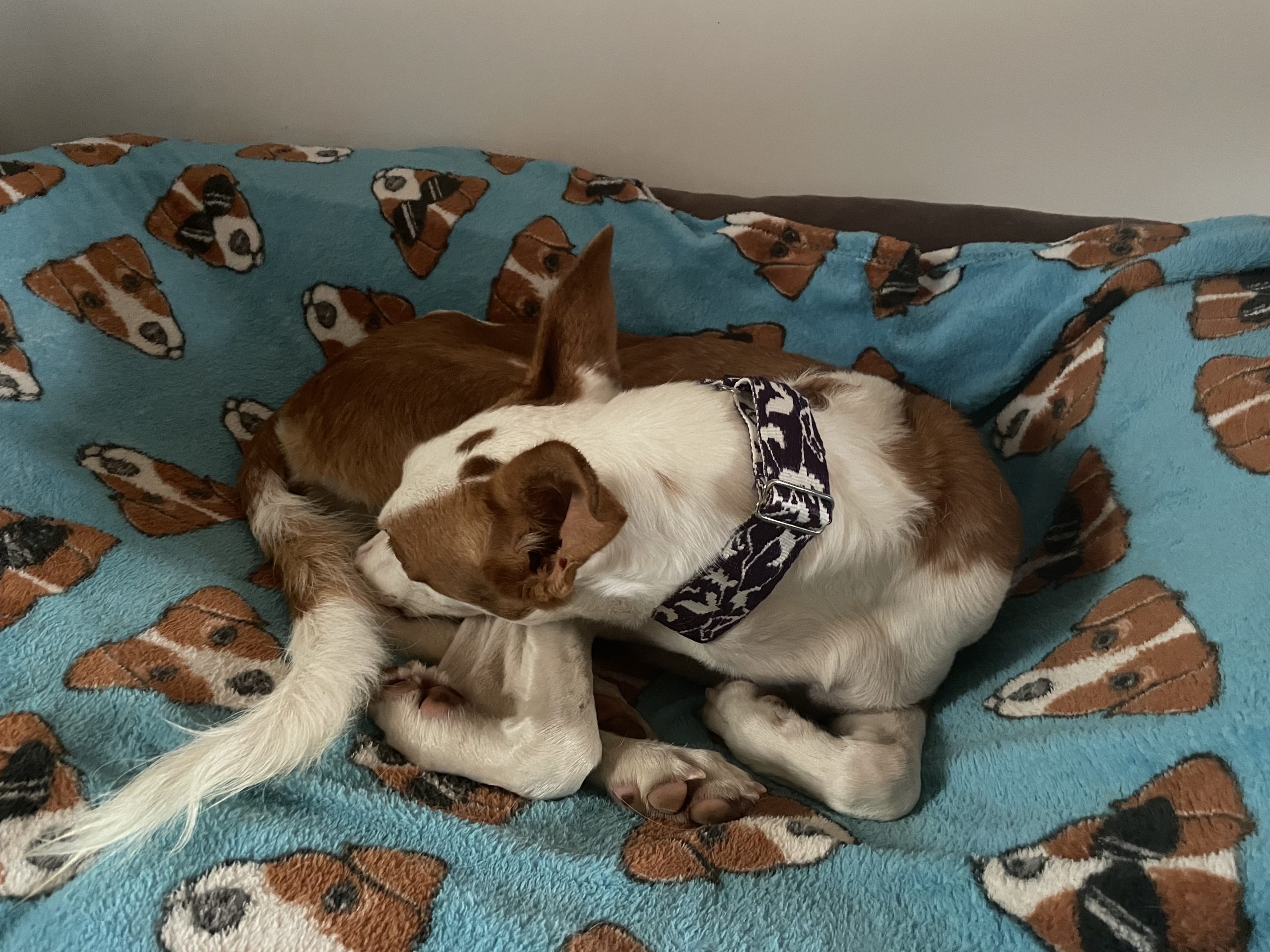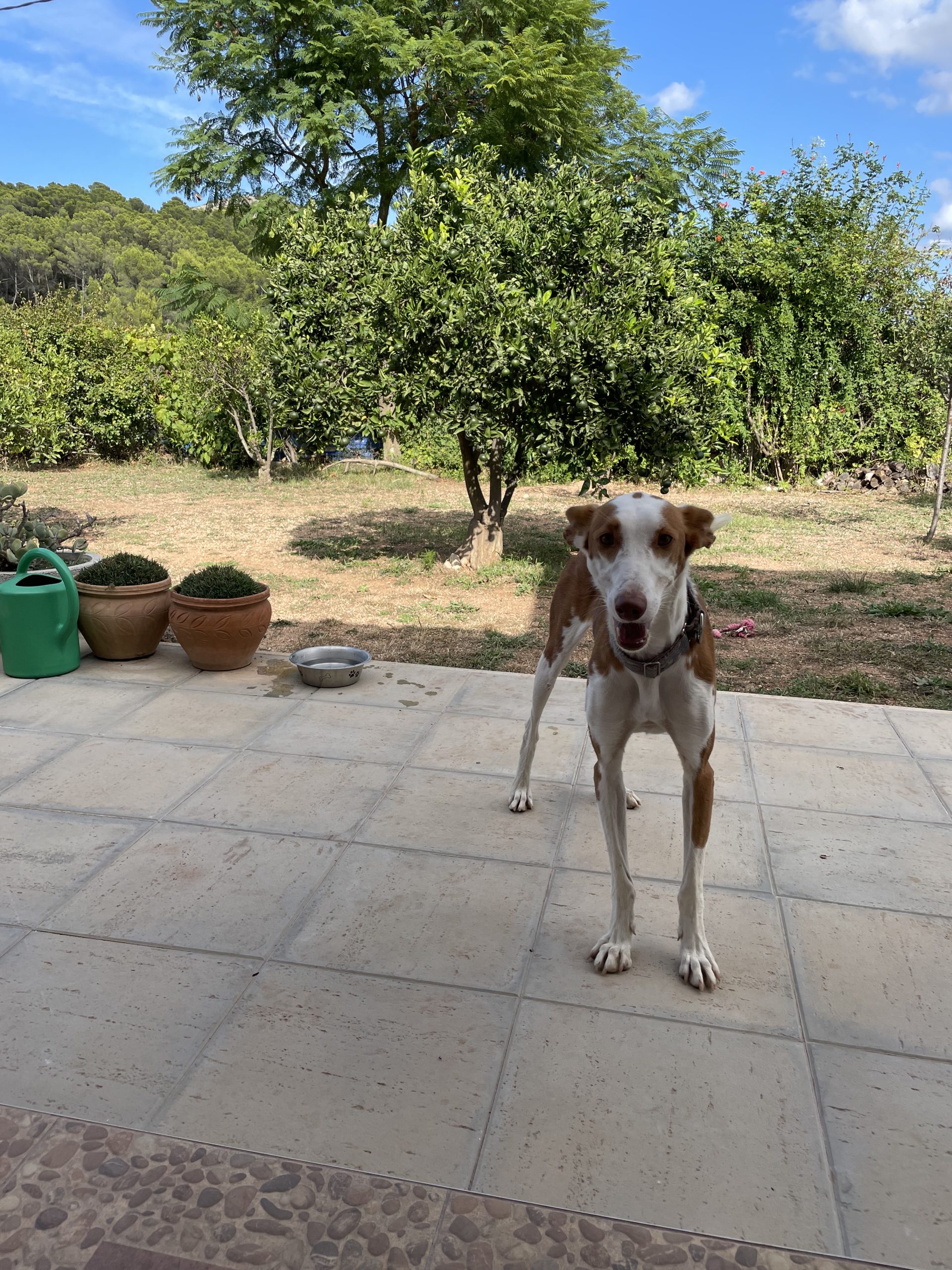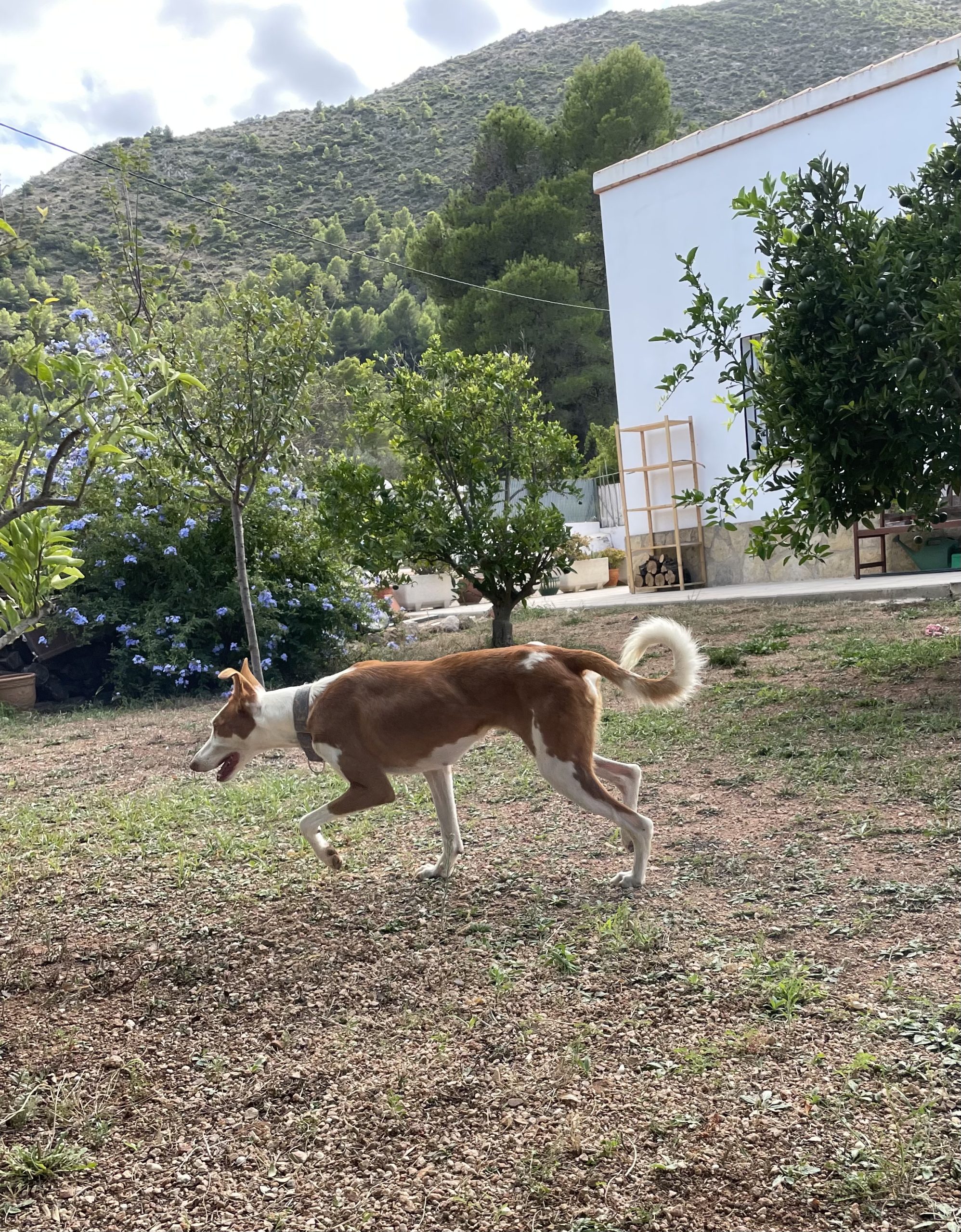 ---
ABOUT
Cristina was left in our outside kennel at the end of November 2020. Initially she was very shy and nervous but is beginning to trust people.
After 10 months in the shelter, Cristina has now gone into a foster home with one of our volunteers. She is getting used to life in a home environment . . . slowly. We can tell you that she is totally house-trained, is happy to come into the house at night-time and is content to sleep inside. She is weary of new experiences, such as the TV being on! But she slowly adapts to them in time.
Cristina is a gentle and sensitive Podenca, who really deserves to find her forever home. We would like to find her a home with other dogs she can play with in a secure and spacious garden. She needs patience and love to allow her to feel safe and blossom into the adorable, sweet dog that she is. She is only 3 years old, beautiful, spayed and free from all diseases. Lets give her the chance she so deserves!
Would you like to get to know Cristina? Contact us:(+34) 611 08 5024 (ES) (+34) 605 57 5883 (EN, Dawn) (+34) 654 61 6043 (EN, Moira) Email: apropego@gmail.com
---
Available (in foster care)