---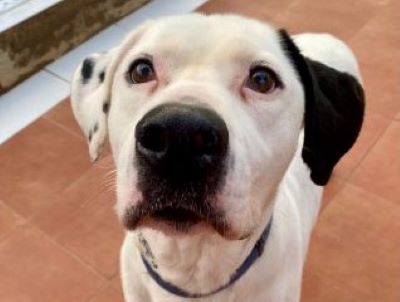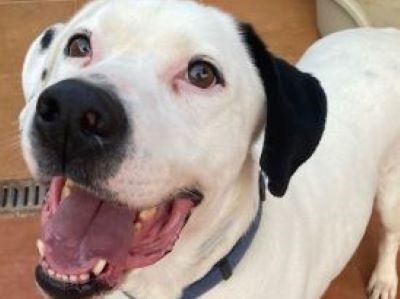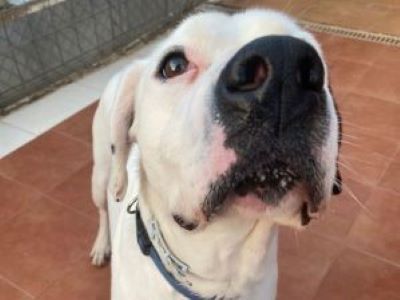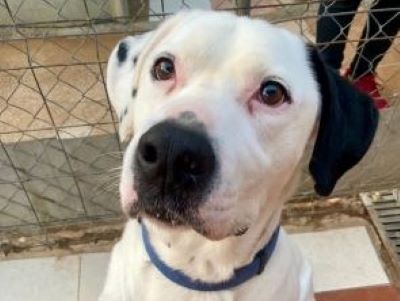 ---
ABOUT
Meet Coco, entered to the kill station at Albaida by his owner in 2019 at 6 years old.
We find that impossible to comprehend. Coco served over a year there, how he did not lose his mind is a miracle. A dark concrete cell, no stimulation, no toys, no blanket. The only joy, if the was lucky, a short walk with the volunteer organization that are allowed access for a short time each day. We were asked to save him from that dreadful place. An older dog, a big dog that looks a little intimidating maybe, a dog with Leishmaniasis. What chances did he have? So Coco came to Aprop.
Coco is a proper dog. He likes affection but does not actively seek it. He loves to play with toys especially tennis balls. He is content to just chill knowing you are close by or just as happy to follow you around to see if you are doing anything interesting. Coco has spent a big part of his life in a cage and is easily over stimulated by simple every day things. He is slowly improving but will need more work. This should not be difficult as Coco is intelligent and likes to please, just patience and consistency is all it will take.
He gets on well with most dogs although another strong character, male or female, would not be a good match. He is also cat friendly within a calm home environment. He walks great on a lead, has good recall and is very responsive to commands but needs firm direction. Ne
What we want to find for him is a calm home environment, that's essential. This ideally would be without children. A home in a quiet area where he can go for his walks without too much going on would be perfect. The only dog would be the easiest placement for him but Coco just loves, playful, female Podencos. Coco in full play mode is a wonderful sight and it would be a real bonus if there was a love match for him out there somewhere.
If you think you may be able to help Coco finally put his past behind him, please contact us. We cannot stress what a great dog he is once given the opportunity to know him. He has suffered far too much already, this proud and handsome dog deserves the security of a permanent home
Would you like to get to know Coco ? Contact us: (+34) 611 08 5024 (ES) (+34) 654 61 6043 (EN, Moira) Email: apropego@gmail.com
---
Available (currently in foster)