---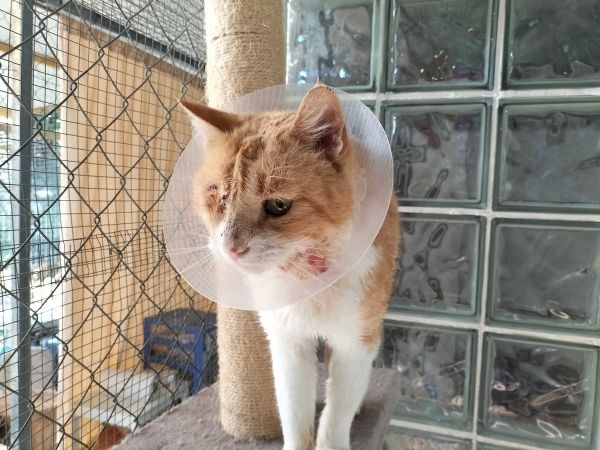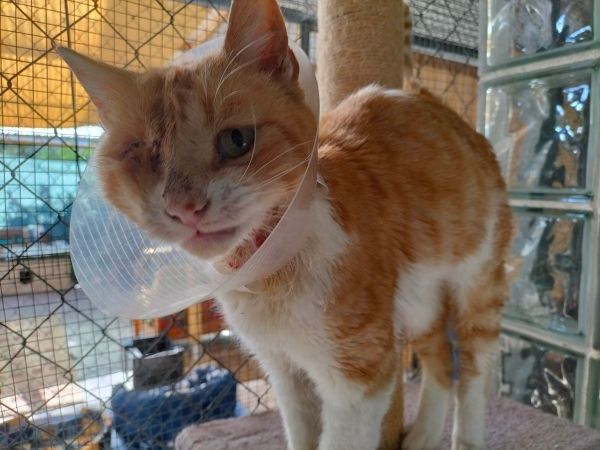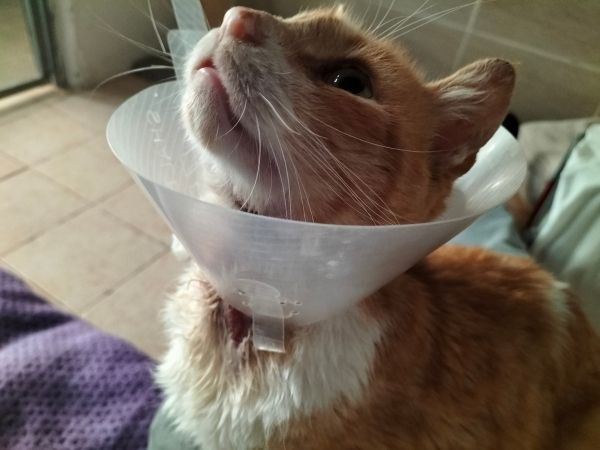 ---
ABOUT
Barry is a beautiful ginger and white adult cat with a lovely character. Barry was deposited in the outside kennel at APROP in early November 2021. We estimate his age to be around 10 years. Unfortunately, he had a rough time prior to coming to us, as his right eye was seriously injured and had to be removed, so Barry is adapting to life with one eye. He also has a neck wound, which is currently healing. These do not impede him in any way, and he has adapted wonderfully.
Barry tested FIV+, so he should go to a home where he is the only cat. FIV is not transmissible to humans. For more information about FIV, please refer to our article here.
Ideally, he needs a place where he can be the king of his domain and enjoy a peaceful environment, as he is a senior gentleman. He was neutered and vaccinated in November 2021.
Barry is a very loving and peaceful cat, who likes nothing better than to cuddle up with his human and chill out. He is the perfect lap cat! He loves being stroked and has a healthy appetite, although he is not overweight. We are offering Barry for long-term foster, so that he can settle into a loving home as quickly as possible. Barry will reward you with hours of love and attention. He is truly a special cat!
---
Shorthaired Ginger and White