written by Moira who heads up our Dog adoption team!
It has been a good year for us. Out of the 148 dogs left with us, we successfully found 112 dogs their forever homes. In terms of entrants, the numbers last year were a 50% increase on 2020 when we had 98 dogs left with us.
Every dog has a unique story to tell, all with a rollercoaster of emotions felt along the way. 25 of those adoptions were abandoned puppies. Who can forget our 10 Mastin babies left in a bucket in our car park! They all needed immediate foster homes as they were only days old. Our APROP team were fantastic with them, all safely being in homes by the end of the day they arrived, great job!
There are also dogs that are always going to be much more difficult to re-home than puppies. The old dogs, the sick dogs, the dogs with behaviour issues and of course, our Podencos. The same as every shelter in Spain, we have a constant stream of Podencos abandoned, ill treated, neglected and usually frightened of people. One of those adopted right at the beginning of 2021 was our beautiful Podenco, Traca. When she came to us in 2017 she was a number 10 on the fear factor scale, but as with all Podencos she was happy around other dogs, which made her life easier. Slowly she became to trust some volunteers. It was only after a dog fight where Traca came off worse, that she was taken into foster care with Ruth, one of our volunteers. In foster Traca flourished beyond our expectations and in March she finally found her forever home, adopted by friends of Ruth. What a great start to the year.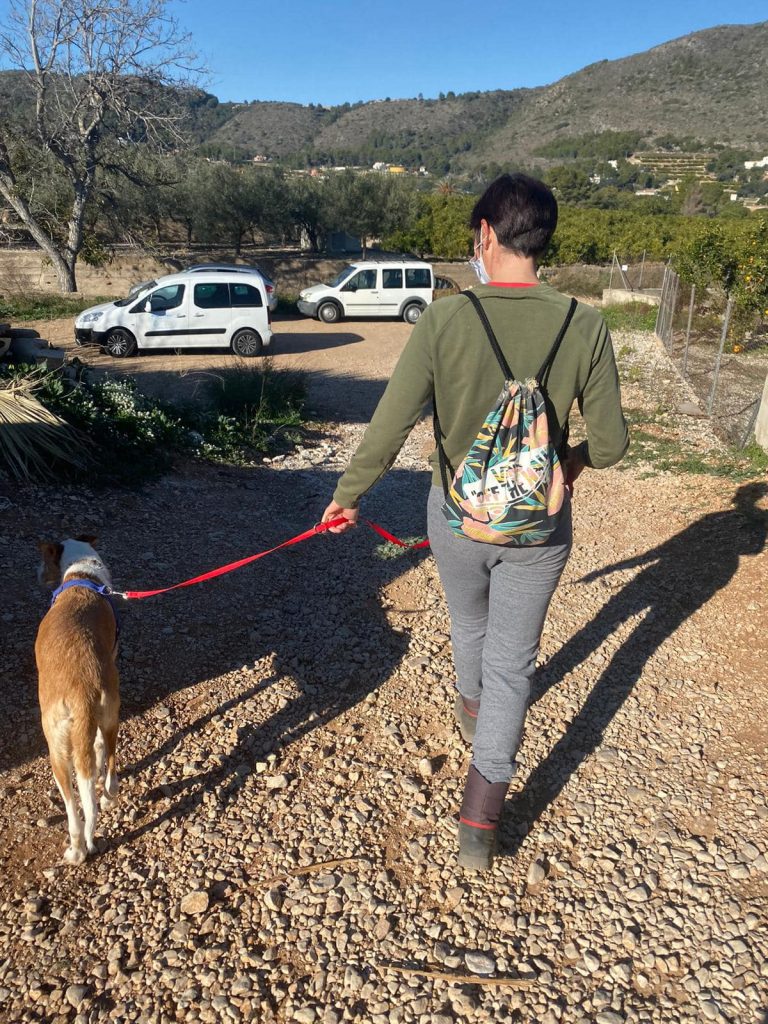 Some other personal favourites of mine in 2021 were the adoptions of Bens, the Staffy, rescued from the Kill Station at Albaida. Dear old Nanny Neillie one of our oldies and the most delightful and handsome of Podencos, Conan.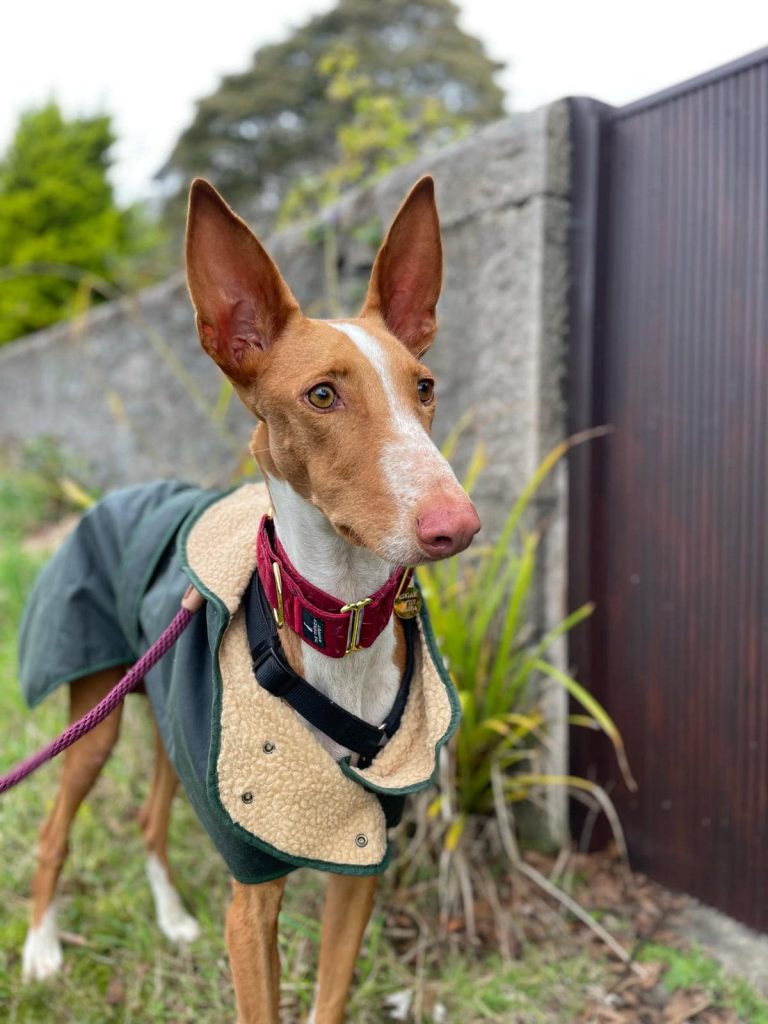 Let us hope that 2022 will continue with the same success and some of our longer-term residents will also finally find their own home. Watch out for news!